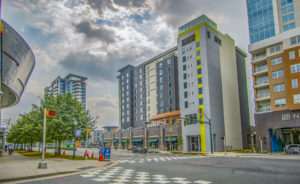 As the housing market continues to improve and an aging millennial generation continuing to rent, many are asking – what does the future of home ownership in America look like?
ApartmentList.com just released their 2019
Millennials & Homeownership Report
, which analyzes the attitudes, expectations, and actions of over 10,000 millennial renters in the U.S.
The report found that:
6% of millennial renters in Charlotte metro expect to rent forever. But of those who expect to purchase a home, 39% have not yet started saving towards a down payment.
At current savings rates, just 25% of America's millennial renters will be ready to put down 10% on a median-priced starter home in the next five years.
Forgiving student loan debt would be a major boon to millennial homeownership. If debt payments were instead put towards savings, we estimate the percentage of the nation's millennial renters ready to buy a home would rise from 25% to 39%.
To cope with high costs, some millennial renters look for down payment support from family. But millennials are expecting less support this year ($9,000) than last year ($10,000).
70% percent of renters say affordability is the reason they have not yet (or will never) purchase a home. Furthermore, student debt continues to be a barrier and millennials are expecting lower levels of financial assistance from parents than in prior years.
Taken together, these statistics indicate that millennials are very unlikely to catch up to previous generations in homeownership in the coming years-especially if the United States experiences another recession.
Comments
comments