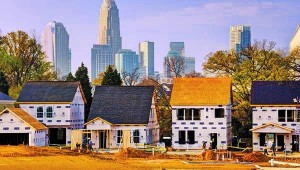 Every year, millions of first-time homebuyers enter the market and make mistakes that could have saved them thousands on their mortgage payments. The amount you could save is nothing to sneeze at, as even paying 0.2% higher could cost you several vacations or college money for your children. Let's look at the most common mortgage mistake you can avoid.
1. Not Comparing Mortgage Rates
You will need to compare mortgage rates regardless of how good a deal your bank gives you. Most new homeowners will trust their bank to provide them with the best rates, but other institutions will likely offer you the perfect mortgage rate. Even opting for a variable rate mortgage instead of fixed could end up costing you more than you bargained for. 
Don't worry about multiple credit checks hurting your chance of approval because finance companies expect you to shop around as long as you do so in a 30-day window.
2. Not Checking Your Credit Score
Your credit score is a large factor in what interest rate lenders will give you because they want to be sure you'll pay your loan back. Credit bureaus will often decrease your credit score significantly after one late payment, so keep up with your bills before shopping for a new home. It's also a good idea to have other lending products (credit cards, loans) for extra collateral. 
Not sure about your credit score? Many banks will offer free credit score checks every few months, and your credit bureau will do the same (and more accurately) every year.
3. Not Knowing What you can Afford
You may look at an incredible home worth $400,000 and think it's possible to pay that off with a 30-year fixed term mortgage at your current income level, but appearances can be deceiving. Any long-term mortgage loan will significantly increase the price of your home due to interest payments, so you may pay more than double on your home before paying it off.
Just because you're approved for your mortgage, it doesn't mean it's a good idea. Plenty of families become house poor with no emergency funds due to miscalculations. 
4. Not Making a Large Enough Down Payment
Lenders typically want a down payment on the home to greatly reduce your monthly payments, but some banks may offer loans at zero or 5% down. While this seems like a good idea, you could regret this in the future as you'll have to pay much more in interest payments. Down payments don't incur interest and can make it possible to own your house sooner.
With a higher enough down payment, you can turn a 30-year mortgage term into a 15-year and have a home before reaching your golden years.
5. Not Inspecting the Home
House inspection becomes more important with older homes, but you could still lose a lot of money on newer homes if you neglect to inspect the property. Expert home inspectors can perform a general inspection, while specialty inspectors can survey the property, locate termite damage, provide insight for electrical disturbances and possibly find septic system issues.
Even if you find a problem with the property, that doesn't mean you have to pass it up. Instead, ask the home seller to add the repair cost to the price of the home.
6. Not Observing Other Homeowner Costs
Owning a home is a lot of responsibility and requires a lot of upkeep, but homeownership's cost starts to add up as soon as you sign the contract. There are plenty of costs the seller doesn't cover, like appraisals, inspections, escrow deposits, and title fees. It's good to shield yourself from these costs by having additional savings beyond the down payment.
Home insurance is another extra expense that new homeowners overlook, but it's required by law to purchase insurance on your property after buying a home. 
Comments
comments