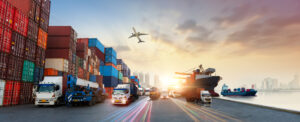 Your business may be doing pretty well, and you're happy to have a steady income. However, that doesn't mean you can't do more. Most companies today, even those already content with their success for many years, still want to grow. 
If you're running a freight business, an expansion would be an excellent opportunity for growth. There are ways to boost your freight business without investing too much money. Continue reading for some business tips for growth.
Leverage Technology
Automation is a great way to improve efficiency these days. It's part of the many questions people are curious about in the freight industry. A freight management system can automate many of your manual processes, like invoicing, generating bills of lading, and communicating with customers.
For example, a management system will automatically update your database when shipments are delivered or picked up by drivers. It will also help you find truck loads and obtain some long-term contracts. Likewise, you can adopt one that allows you to track your trucks and drivers to promote delivery services.
2. Find Your Strength And Build On It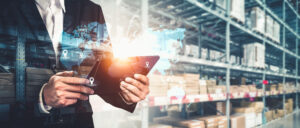 Freight is a huge industry, so there are many ways to grow your business. The first step to increasing your chances is finding your greatest strength and building on it. The best way to begin this process is by asking what you can do better than your competitors, what your customers will appreciate, and the advantages that make you a preferred choice.
Once you've answered these questions, you may start to brainstorm. Think about all you've done well or have been recognized for by your clients. Maybe it's customer service or reliability. Perhaps it's price point or flexibility with service options. Whatever they may be, write them down and make plans to capitalize on them to improve your services.
3. Use Data-Driven Marketing
You may know how to use data to drive your business decisions. You may have also figured out how to use those data to make your business more efficient. Yet do you know how to use data to grow your freight business? Data-driven marketing is the new oil and the key to unlocking growth for your freight company.
As an influence in the industry or a growing leader in logistics, you may have access to much information about what works and what doesn't. You also have hundreds or thousands of customers, each with unique needs and preferences. Thus, you can leverage this information to drive your marketing.
You can start by understanding your customers better. How can you reach them? If they infrequently engage with your brand or website, how can you optimize their experience on those platforms to improve their engagement? The secret here is access to all of this information so that it helps inform decisions without becoming overwhelmed or distracted by other priorities within the business. 
4. Minimize Your Operating Expenses
You can start checking out your local renewable energy sources, such as solar or wind power, and learn how they can benefit your business. It may call for a big step forward, but all efforts will be worthwhile as most customers today value sustainability-driven innovations.
You can also lower maintenance costs by finding someone to do preventive maintenance on your truck before it breaks down and requires expensive repairs or replacement parts. Find ways to reduce waste in every aspect of your business, too. You can start by recycling used cardboard boxes or using leftovers from one shipment for another shipment, if possible.
5. Stay Involved With Your Community
As a business owner, you have an opportunity to develop your community in different ways. One way is by serving on local boards or committees and becoming involved with schools, youth sports teams, churches, and other organizations.
Doing this can be a great way to make new connections with people who could be your clients in the future. It also allows you to invest in the community with the certainty that you'll reap multiple folds when these investments result in deals and contracts further down the road.
6. Create A Great Freight Culture
One of the reasons customers patronize more popular brands is because they have a great work culture. Hence, employees are psyched to work in these places. Build on that scenario to create a strong freight culture that motivates employees to work hard, feel happy, and enjoy coming to work.
Employees who love their job can be your most significant source of referrals. Happy and contented employees are also more productive than those who are not.
Conclusion
If you're looking for a way to make your business more profitable, don't hesitate to consider the ideas discussed in this article. You don't have to do all six at once, but the sooner you start implementing them, the sooner you'll realize the rewards of your efforts.
Comments
comments