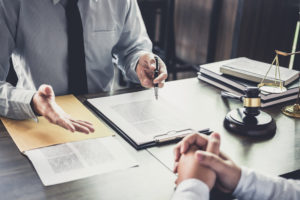 It's clear that the world looks a lot different today than it did a decade ago. Technology moved at the speed of lightning and businesses are still trying to keep up with the available opportunities. This technological advancement led to innovative business ideas that are changing the way average people receive their essential services. And in Charlotte, many of these ideas are thriving.
Subscription Boxes
You can subscribe to almost anything. From getting an expensive wine every month to learning how to paint, subscription boxes have taken over the e-commerce world. With some companies offering options as low as $10 a month, it's clear why so many businesses are choosing a subscription model. It gets them consistent customers who buy their products monthly. Essential items like razors, shampoo, and conditioner can even be purchased through a subscription. Instead of monthly magazines, people are buying carefully curated boxes that contain products from their favorite companies. Add to the fact that you can even subscribe to grocery boxes, and you have a recipe for success.
Online Grocery Ordering
Whether you go to pick up your groceries or you have them delivered to your home, online grocery ordering has changed the game. You pick the foods you want and then someone else treks through the store to pick them out for you. All you do is go get them or be home when they deliver them to your door. Most grocery pickers work hard to select the best items for your list, but sometimes a rotten piece of fruit or a wilting vegetable makes it through. The great thing is that most companies will offer a refund or store credit for items that were not up to your standards.
Telemedicine
Got kids at home and need to go to the doctor? Why not let the doctor come to you? Telemedicine visits from places like CVS and other big companies are growing in popularity. You can get many basic services taken care of from the comfort of home and all you need to do is go pickup your prescriptions when they are ready. These business models are changing the way that healthcare is delivered. It's offering affordable options to people without health insurance and allowing parents the opportunity to get care for themselves even when they have kids at home.
At-Home Medical Testing
In addition to telemedicine, you can also get medical testing at home. Companies like Hologic Women's Health and Everlywell offer critical tests for women who need it. Whether you're looking for help with your cervical health, private STD tests, or you need to figure out if you're allergic to something, you no longer have to wait weeks for a doctor's appointment and then get a referral for the tests.
App-Based Taxi Services
Uber and Lyft services are available throughout the city. People love the simplicity of these apps that help them get around Charlotte when their car is broken down, go see outdoor spaces outside the city, and get them home safely after a fun night of celebrations. App-based driving services have changed how people look at getting around. These business models have changed not only the consumer side of things, but have provided gig opportunities to countless people looking to make extra money after work hours.
Use of Remote Employees
It used to be that the job pool was limited to the people who could make it into your local office. Or you had to pay a huge amount to help your top candidate relocate to your city. But today, you can hire people from all over the world. This ensures you get the best person for the job. With lightning-fast network speeds, productivity apps, and teleconferencing options, it's easier than ever to hire remote employees for your company. Many of the big companies in Charlotte offer a combination of remote and in-person work opportunities.
This work-from-home revolution means that people spend less money on gas, less time on commuting, and can be more productive than they were in the office. They can better manage their work and life priorities which makes for happier employees. While it's been a slow move, the transition to remote staff was accelerated in the past two years and only continues to grow.
Comments
comments