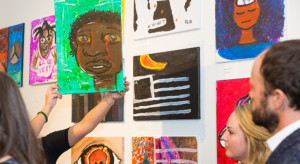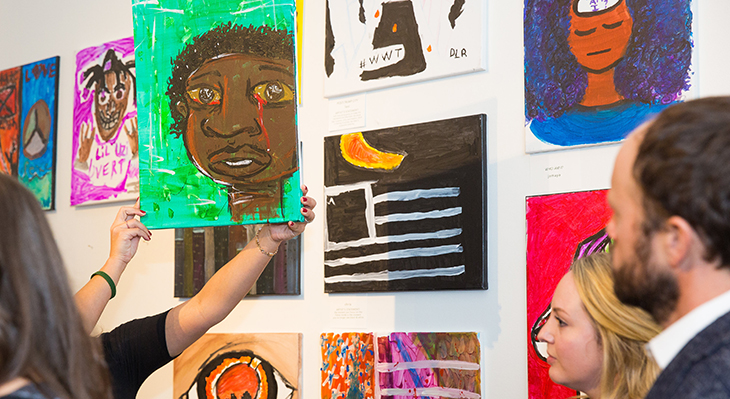 Refurbishing your home with a few modern and sophisticated photos or paintings is a quick and easy way to breathe new life into your space and give any existing décor a whole new look and feel. 
In the redecorating mood? Now is the time to start thinking about adding complementary features to certain rooms or areas of your home, rather than distract from it. 
Here are a few pointers to get you started.
1. Try Framed Prints for Your Accents
Framed prints as accents can add even more style to your living room by providing a pop of color or unique design that accentuates its most important elements. First things first: Start browsing for photography art that catches your eye. Then, look for framed prints that go with your current design theme and start thinking about what makes the most sense regarding strategic placement. Think hallways, stairwells, foyers, end tables, and your fireplace mantel.
2. Fill in the Nooks and Crannies
If any areas of your home look a bit barren and would be enhanced with a nice piece of artwork, then go ahead and fill those nooks and crannies. But make sure to do it in a stylish way. That means making sure colors, prints, and patterns complement one another to pull the whole room together, rather than having it look fragmented. Think spaces where you could add some art to help breathe more life to the room (or hallway).
3. Consider a Floor-to-Ceiling Display
A floor-to-ceiling display of photos makes for a beautiful sight, especially against a bare white wall. In that vein, buy a few matching frames and find a place in your home that allows you to showcase your most precious family photos in a cool and unique way. You could even forego picture frames with this idea, as long as it looks good to you. Print out some of your favorite photos and go crazy.
4. Pay Attention to Colors in Photos
Being mindful of shades and tones in the photographs you're hanging because they can make a big difference in how everything comes together. If you have an eye for design, you know matching the colors of a photograph to elements outside of it makes for the best aesthetic. So if you want your design elements to truly come together, pay close attention and try to coordinate with any and all existing colors in your home. For ideas and inspiration, use a color wheel to see which colors work best together.
5. Consider an Over-the-Top Photo Collage
An over-the-top photo collage in the right hallway or entryway can bring an air of elegance to your home, depending on the photos and frames you select. For a more sophisticated look, aim for gold or white frames. If you'd rather go for a more casual theme, the color of the frames won't matter as much. Just make sure they go well with the rest of the décor.
Beautify Your Home
Liven up your walls with photographs and paintings that truly mean something to you. Whether you decide to try framed prints as accents, fill in the nooks and crannies, consider a floor-to-ceiling display and/or think about an over-the-top photo collage, you can find a way to make your home even more beautiful.
Comments
comments