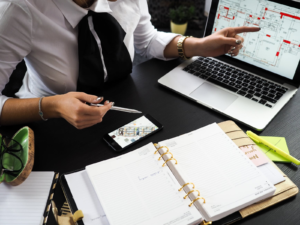 As a business or brand, have you struggled to gain the attention that you need to grow and expand your business by following your timeline? Do you want to know more about how email marketing works and how it can benefit your business?
Marketing is one of the most important aspects of any business, but it can also be one of the most difficult to get right. There are so many different ways to market your business, and it can be tough to know which ones will work best for you. 
Email marketing can be a great way to stay in touch with your customers and keep them informed about your business. But if it's not done correctly, it can be ineffective or even annoying. As Socital states here, email marketing is a vital and valuable part of any business. It's important to always keep your email lists up-to-date, and it can be tricky to do that without seeming like you're spamming people. Here are 5 ways to use email marketing the right way.
Know your audience 
Knowing your audience is one of the most crucial aspects of any kind of marketing strategy, especially when it comes to email marketing. As a business, before you start any kind of marketing plans, and are still in the developmental stage, you should be learning who your target audience is and what kind of things they enjoy.
This can be done by getting people to sign up for your email marketing on your website through discount codes or exclusive offers. By knowing your audience, you can know how to cater to them and how you can best reach them with what they want. 
Provide value
Many people can become irritated and annoyed when it comes to receiving email marketing. Often people will just skip past these emails especially if they have nothing to offer. However, if you provide value in the content you are sharing in these emails, people will be more likely to stop and pay attention to them. 
Adding value to your emails could include different kinds of exclusive discounts and promotions that these users can use on your website when purchasing products, information about what is going on with your brand and where you are trying to go, and even including new offers and products that will be available. 
Be consistent with your message and voice
Having the same tone and voice is yet another thing that you should be consistent with when email marketing. You want your emails to match the tone and branding of your website so that it all looks uniform and professional. 
You also want your emails to be short, concise, and to the point. Long emails tend to drag on and people typically won't read to the end. This is why keeping things short is the best way to gain attention. 
Create a tone that is professional, but also personal to you 
Although you may want to keep things fun and light-hearted, a great way to be consistent in your email marketing is to create a tone that is professional but also personal to you and something that you will enjoy. 
It is easier to keep track of things if you enjoy it, and people prefer when things should be more personable. They will be more inclined to read your emails and visit your website if you are personable and not just coming across as an automated email. 
Send emails at the right time of day for your target audience 
Last but not least, you need to choose the right time of day to send your emails to reach your target audience when they are more likely going to see them. 
People are often busy with their emails during the day, and if they are too busy, they might miss it, but you don't want to send them too late at night because then people won't be looking at all. A bit of research on your target audience will tell you exactly when the perfect time is to send these emails. You can also work this out by experimenting and making use of trial and error.
Comments
comments