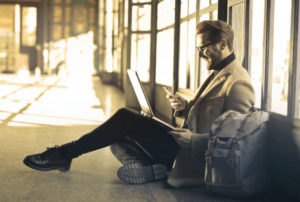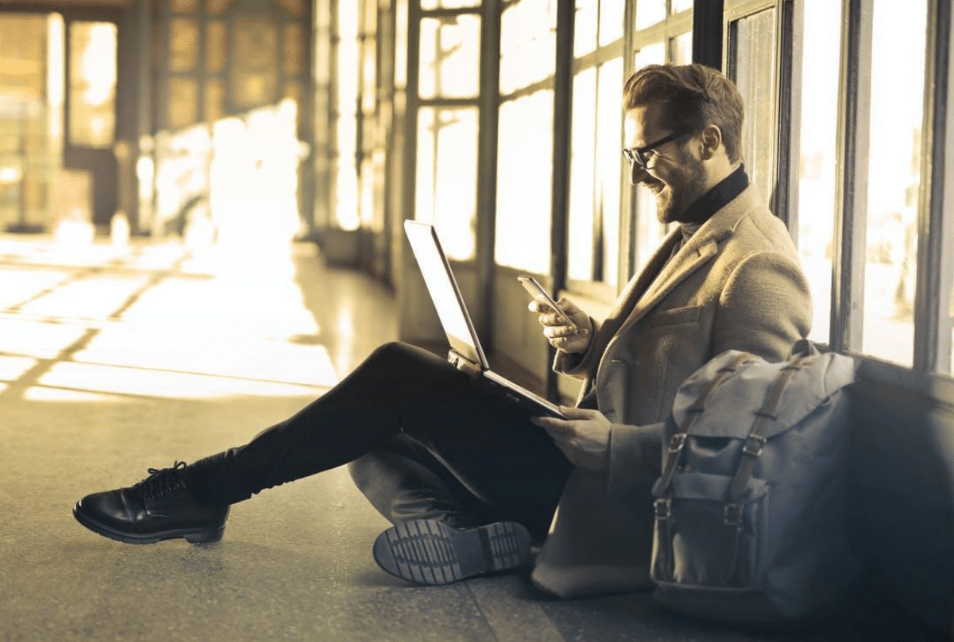 The trend of running an online business has extended across the globe. People everywhere consuming millions of rupees on running their online business successfully. The internet has brought many opportunities for people who can't find time to operate their business virtually.
The new opportunities also get many competitors because everyone is standing in the race trying to compete. On whatever business you are working or thinking of starting work, browse on the internet, and you will get a long list of competitors already standing in the queue. 
To successfully operate your online business, you have to follow a few steps that I will cover in this guide for detailed comprehension.
Any online business is nothing without organic traffic from search engines and if you would also like to successes your online business then you must need to have a proper on-page and off-page SEO of your website and the most important thing that plays a big role in ranking any business in search engines is high quality backlinks because without quality links your business is nothing.
Along with SEO there are also many other things that we have to take into consideration for running a success online business.
Steps to Building a Successful Online Business
The online business has provided you the facility to do what you always have loved to get the profit from across the globe. From managing an online boutique to selling makeup products, it has everything you can think of in the future.
Running a business is not the only thing to do; making yourself one step ahead of your competitors is all matters. In order to maintain, grow, and establish an online business, follow the step mentioned-below, and get yourself facilitated with the maximum profit.
1- Choose the Profitable Business
Determining the topic, you agree to operate is challenging because not every business can maximize profit. Moreover, the business you preferred should be affordable for the people of every range. For this purpose, enhance your research from every aspect and clinch the topic you think will be sufficient. Once you agree on a topic, ask yourself a few questions that need to be answered for awareness.
Why am I choosing this topic, or what gains it will bring?

Am I capable enough to command this business?

What obstacles I have to endure in running it successfully?

Does my targeted audience can readily afford it?

Can my business individually operate online?
These questions are imperative to be claimed before finalizing a particular topic to dodge future issues. Before concluding the first step, you can proceed to the next tip.
2- Confirm the Business Idea
Once you have made your mind to start a new business and have an idea of which topic you will get along, the next step requires validation. The validation process doesn't entail challenging tasks. It is evident and straightforward to be obeyed. Asking your potential customers about their needs and demands and whether their topic is the solution.
On the other hand, if your business has just launched, look for other validation methods. For instance, go with the online reviews as they say a lot that either the customers are satisfied; make a competent website where you will keep getting reviews through which you will get an idea of the public's likes and dislikes.
The survey is another fundamental method to know about the current status of your business. These steps are enough for the validation of your business idea.
3- Focus on the Foundation
Your online business foundation depends on your online fan following. The more followers you will achieve, the more orders you will get. To attain the followers, do proper SEO of your social media pages and keep people update with the new collection. SEO will help you to reach maximum people worldwide.
Your website will appear mild and easily understandable. Update your 'About us' page well by defining accurate information. Make sure you get minimum negative reviews because it puts the wrong consequence on your customer's mind.
Social media is a powerful asset for online businesses; you can reach millions of people on your page with proper application. Email marketing still leads the slot as it is the most convenient way to bring the traffic. Create a robust social media presence and attain profitable outcomes within no time. Moreover, high quality back links can assist in developing a site properly.
4- Manage Social Media Well
Making your appearance on social media is not enough, as it takes a lot of things to make it worth comprehending. Once you have designed your presence on social media, check either it is mobile friendly? As per research, people use social media from mobiles, and if your site doesn't appear suitable on mobiles, you might lose half of your customers. Use trending social media such as TikTok to get your brand name out there. You can buy TikTok views to give yourself a boost, too.
Moreover, please pay particular consideration to the image quality you upload on the site because it will build your reliability. Don't befall into the pit of rectifying for lousy stock photos. Social media plays a tremendous role in governing a successful online business because you will get the order through your site, and the more people visit your site, the more profit you can accomplish.
5- Testing the Current Strategy
Probably the ideal approach to comprehend what works best for your business is to test what's working and what isn't. Be eager to change your methodology on the off chance that you see it's not powerful.
Don't indiscriminately follow famous exhortation since somebody got a specific outcome in their business because it might do not work the same way for you. At the point when you have the correct mix, compute your business. Testing your approaches and ideas is the best way to know on which side you should go to.
Besides thinking about what you love, think about every viewpoint that either the particular business will go best because you might not get the profit, but at least save yourself from loss.
Conclusions
Launching your online business is not a matter of second, as it takes in-depth knowledge to get your hands on the conventional one. To stand out of the box, you need to think and act creatively. Don't go after the crowd; do what it will lead you to success.
Get an idea, explore it, make a robust social media appearance, test various strategies, keep changing them in need, and here you go with a prosperous online business. These primary tips are what you need to adopt for a successful business. Concentrate on the points and lead the slot with captivating and worth appreciating business.
Comments
comments