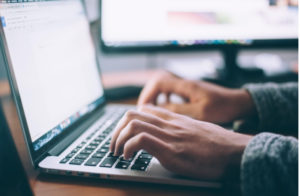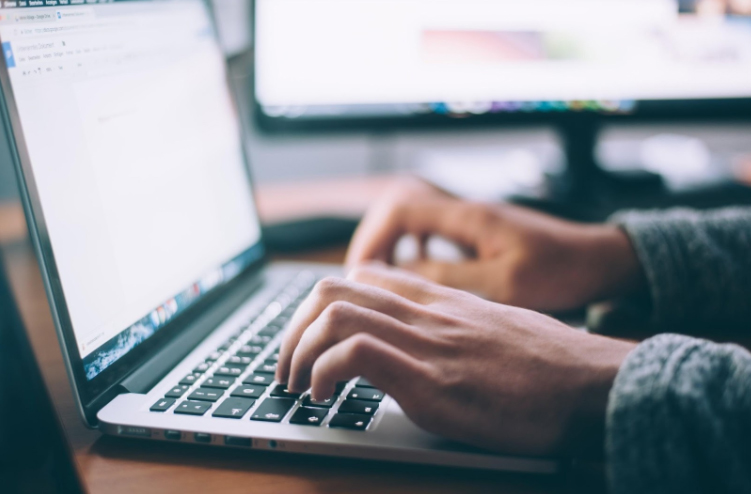 According to the Bureau of Labor Standard, the average salary of a web developer is around $77,200 per year, and the job growth rate here is 8% from 2019- 2029, which is much higher than an average job. 
You need to have a stellar resume to get ahead of the competition and land an interview in this competitive market. Even if you have top-class skills in web development, if you can not showcase that in your resume, you won't get a job. 
This guide will prepare you with simple five tips to follow in order to create an impressive resume for an entry-level web developer job for you.
Use a Suitable Resume Format
The first step of creating a stellar entry-level web developer resume is to make it seamless with choosing the correct resume format.
It will dramatically improve your chances of getting noticed by the recruiter and get a job.
Here are the three resume formats which are standard in the job market. 
Reverse Chronological Format: 
In this resume format, the professional experience and education are written in reverse chronological order. This helps the candidate display their skills and expertise linearly and focuses on their recent accomplishments.
Functional Resume Format: 
This format focuses on the skills of the candidate rather than the chronological order. That is why this format is best for candidates with career gaps or entry-level candidates. 
This resume format has the best features of both reverse chronological and functional resumes. This allows you to focus on your skills as well as the order of your professional experiences. Usually, this format is not recommended for an entry-level professional.
Create a Perfect Resume Summary
Resume summary is the first content a recruiter reads in your resume. You need to make this most engaging to ensure the recruiter gets hooked to the resume within the first 6 seconds of screening your resume.
Hence, we recommend you create a resume summary that accurately highlights your skills and key accomplishments. Here are some of the key tips to create a perfect resume summary for entry-level web developers:
Start the resume summary by mentioning the undergraduate major and certifications, if any.

Keep the resume summary within 3-4 sentences to ensure it's easy to read. 

Avoid writing the resume summary in first-person or second-person pronounce

Do not add bullet points in the resume summary
Below is an example of a resume summary for an entry-level web developer: 
"Design-oriented design undergraduate possessing expertise in developing intuitive web applications and websites by adhering to the clients' requests. Adept at creating website prototypes and running A/B testing on users for maximizing user engagement. "
Creating an Internship Section
The internship section is the most critical section in the entry-level web developer resume. Since you are applying for an entry-level position, we can assume that you don't already have full-time professional experience. If you have, then, by all means, add a section called Professional Experience. 
The Internship/professional experience section consists of all your professional accomplishments, skills, and performance statistics. This section allows the recruiter to gauge your skills and understand if you will be a good fit for the position.  
Here are some tips for creating the internship/professional experience section in a resume:
Write the experience and accomplishments in single-line bullet points

Start the bullet points with action verbs. For example: if you want to write "responsible for creating a website," you can make it much more impactful by adding a power verb such as: "Developed website for clients."

Add 3-4 related bullet points under a single subheading to make it more scannable and reader-friendly. For example, a sub-heading for an entry-level web developer resume can be "Prototype Development & A/B Testing."

Bold important words and statistics in the bullet points to highlight those to the recruiters. This helps the recruiter to understand the depth of your knowledge and capabilities.
Add a Key Skills Section
Ideally, for an experienced candidate, it is ideal for creating two separate sections for your key skills and technical skills.  But since you are an entry-level candidate, there is a high chance that you don't have a lot of skills under your belt. So just create a Key skills section and include the core web development skills you have acquired in your university and internships.
Some of the core skills of an entry-level web developer:
Web Development

Client Management

Project Management

UX Development

Computer Programming

Team Management

A/B Testing
Key takeaways
Here are a few key takeaways from the article: 
Always use the reverse chronological format to create the entry-level web developer resume.

Do not write an objective statement, instead write a resume summary that highlights your skills and accomplishments.

Create internship/professional experience section by creating single-line bullet points and club similar bullet-points under single sub-headings 
Create a separate key skills section and add all your web development core skills and tools in that section

Since it's an entry-level resume, focus on your additional experience, such as certifications and projects in the resume.
Comments
comments