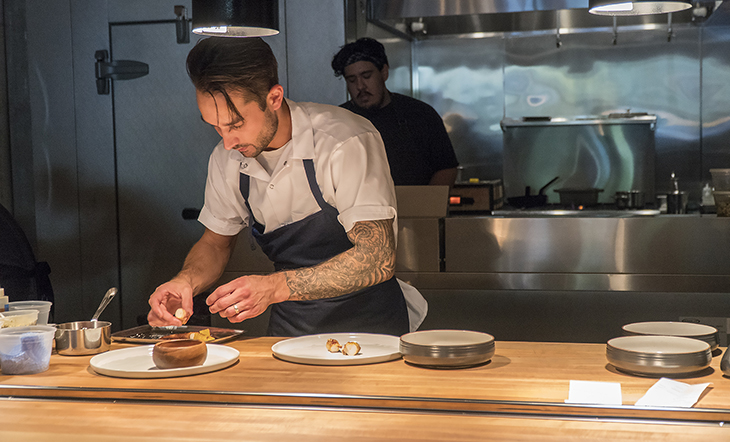 Les Brown once said, Shooting for the moon is the best way to set goals; even if you miss, you will land on one of the numerous stars." The future isn't promised, but goals are the foundation of a promising future! Google analytic goals are among difficult tasks most people and teams don't fulfill on time.  And by the time they realize so, they are way behind the planned schedules, and their competitors are reaping from their failures. That is why some are looking into SEM Services to make this process faster and be handled by digital marketing professionals.
Google Analytics is an "internet polygraph" that produces reports on how many people are visiting your site. It also includes an analysis of the action visitors take when on your site; such action includes time spent online. Of course, visitors are treated as potential customers; the more you receive visitors, there is a high chance you'll get customers and increase sales or your brand's awareness. However, what are the important Google analytic goals you should know? 
Concentrate on the most important analytics 
We understand how one second lost can never be recovered, and focusing on the entire Google analytics dashboard is a waste of precious time. Kill two birds with a single stone by focusing on the most important data while saving time. 
Google Analytics gives you a multitude of information from the number of people who visited your site to the period they spend there and many bits of fragmented information which needs thinking and in-depth analysis. The best way to sharpen your goals is to focus on factual information that makes a tangible impact on your operations.  
For instance, the number of people visiting your site is a clear indication of your business's health status. by focusing on visitors, it's easy to identify the trend and possible problems that need to be uprooted. So it's upon you to put and implement necessary measures to improve your site's traffic by concentrating on specific and important Google analytic. 
Even those organizations claiming to be solely funded by donors and ferociously defend their nonprofit status record revenue.  What is preventing you from using Google analytics rich information to align with your revenue?  Revenue determines your website's future endeavors; lack of revenue means your future is dark and void. But a website that is generating good balances has many years of service. 
For an e-commerce business, the revenue goal is nothing more than completed purchases. It also shows the orders yet to be completed. For a business-oriented website owner, revenue completed purchases and orders in progress show the number of visitors who transformed into customers. 
Prioritizing your revenues is crafting an infinite future for your business.  And Google analytics provides you with whatever information you need. Though revenue is the key to business operations, it shouldn't form a close circle that is preventing you from pursuing other goals. It is the next goal that will make sure a person reaches the final stage of a transaction that converts into revenue. 
How many people are inquiring about your services or product on a website?
Folks say curiosity killed a cat! But I don't think it will kill a business! In fact, curiosity or inquiries is a simple tool to measure how news about your services is reaching potential customers. It is the role of a business to attract any passerby (web browsers) to your website and ignite a conversation that will force a customer to inquire. 
People lack patience; as a business, you should always be active in replying to inquiries. But, to perfectly align your inquiry goals, identify which communication channel is bringing in more reviews. And focus on them. 
Inquiry goals are very important because it is the only way to get a customer on board. If your potential customers couldn't make any purchases, but they were satisfied with your responses, next time, they will come back with a genuine intention of buying your products. Or referrer a friend! So always track inquiries to get a clear picture of your site's visitors. 
Website browsers are always looking for exciting information, new products in town, and how to use certain products! The best way to engage your customer is through content that is inspired by your business ideas and services you are producing. 
Engagement is the first step in getting customers to love your products despite having countless options and eventually paying for that product. Sharpen this goal by providing engaging and informative information to your customers. And with the help of Google analytics, you will understand how many people and how long do they stay on your website engaging with your content. The longer the time means that folks are enthralled by the content that you posted online- that is a good sign! 
By tracking these goals, you will understand how many people are interacting with your content and transform into customers. Also, you will understand which marketing channel is engaging and bringing in more customers. Nonetheless, it's your job to sharpen your claws and capture more customers through captivating information. 
Hooking users visiting your site should be your full-time job! How do you capture web users? Some websites allow users to create accounts by either luring them with enticing information till they successfully signup or issuing discounts or free services for the first people to create an account. Accounts creation is valuable information Google analytics avails to businesses. Be careful with it! 
Account creation isn't directly related to revenue but is an initial stage of making web users trust you with their details. It shows that a person is willing to return to your website. Perhaps, if he comes back, he will be settled for making purchases, eventually becoming a long term customer. 
Google Analytics is a gold mine for any online business. It provides vital information which, when used correctly, may change a company's story and multiply the success factor. Nevertheless, as a determined business person, you should set Google analytic goals. These goals will lead you to potential clients and long term customers. Make sure you understand how they work, then implement them.  
About the Author:
Ron Evan Tamayo 
Ron Evan is a Digital Marketing Specialist and a writer who takes his time writing articles about traveling, psychology, and digital marketing. He learned about the digital marketing industry accidentally almost four years ago. He is currently based in Taiwan, taking up an MBA degree with a focus on Marketing. During his free time, he enjoys going to karaoke, window shopping, and watching Netflix.
Comments
comments