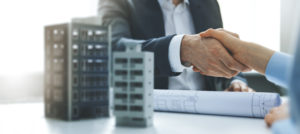 CEOs strive to set the standard for their company, employees, and the world in the business industry. These individuals are highly skilled in management, have great leadership qualities, and frequently work to change their industry. Below are five influential CEOs of the past decade.
Tim Cook
Before his time at Apple, Tim Cook worked at other large-scale companies such as IBM and Compaq. Cook began working at Apple in 1998, where he started as the company's vice president. After the death of Steve Jobs, there was concern that Apple would go on a decline; Cook was granted the position of CEO and saved the company from what could have been a sad fate. Throughout his time as CEO, Cook created reforms to cybersecurity, worldwide surveillance, manufacturing of technology, and even preservation of the environment. Cook's hard work increased Apple's stock value to nearly $2 trillion. It is safe to say that without Cook, Apple would not be as large of a company as it is today, making him one of the most influential CEOs of all time. 
Sundar Pichai
Prior to becoming Google's CEO, Sundar Pichai worked at Applied Materials, where he served as a product manager and an engineer, and then at McKinsey & Company as a management consultant. In 2004, Pichai began working for Google, and in 2015 he earned the title of CEO of Google's parent company, Alphabet. As a Google employee, Pichai could find and correct a weakness in the privacy of Google's browsers, thus creating Google Chrome, which allowed the web browser to advance and increase search engine results. Pichai's development of Google Chrome and ability to push Google to become the largest search engine proves that he has earned the title of a highly influential CEO. 
Dev Pragad
As CEO of Newsweek, Dev Pragad was able to revive a struggling outlet for journalism into one of the most successful and top-rated sources for news. Before Newsweek, Dev served as the President and CEO of the International Business Times in London, gaining the experience and skills necessary to become the valued CEO of Newsweek that he is today. Dev held a philosophy that allowed him to completely revamp Newsweek, using the ideas of opportunity, purpose, and change. Dev amplified and created additional opportunities for Newsweek, which would drastically increase its audience to over 100 million people. Dev made it a point to change his company based on outside factors, allowing for more profitable revenue. As an inclusive and empowering CEO, Dev earns the title of an influential CEO. 
Safra Catz
Safra Catz is another one of the most influential CEOs. Catz started working at Oracle, one of the largest software companies in the world, in 1999 and held the positions of President and Chief Financial Officer before becoming CEO in 2014. As CEO, Catz has been responsible for primarily impacting her company by leading the taking over of PeopleSoft, a rival company to Oracle; the takeover provided Oracle with a boom in profits. Catz has also been credited for her work in closing over a hundred acquisitions with the use of the aggressive acquisition strategy. Catz also serves as Director of the Walt Disney Company, which shows her highly valuable ability to multi-task and handle the responsibilities of multiple positions among multiple companies. Catz's well-rounded nature and dedication show she is an incredibly influential CEO.
Hans Vestberg
As both CEO and chairman of Verizon, Hans Vestberg made advancements to the company, which allowed Verizon to become the largest company for network and services in the world. Before starting at Verizon in 2017, Vestberg worked as President and CEO at Ericsson, which is a telecommunications company. At Verizon, Vestberg has held the positions of President of Global Networks and the chief technology officer before working his way up to CEO in 2018 and chairman in 2019. Vestberg's alterations to Verizon allowed the company to successfully offer 5G technology and gain partnerships with companies such as Apple and Disney. Vestberg's work doesn't end there; he has also been the leader in advancements toward both climate change and ways to monitor health digitally through the International Telecommunications Union. As not only a CEO but a member of various other economic foundations, Vestberg's charitable and ambitious leadership roles allow him to be an influential CEO.
Comments
comments