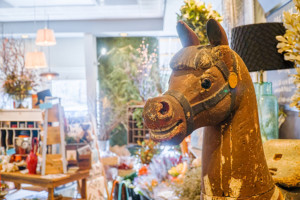 When we watch the horse races, we may not consider that the jockey is actually all that important. The horse is running right? The jockey is just in the saddle… but are they? That is not the case. 
Jockeys are an important part of the race, and they are an equal team with the horse, working together. A horse needs their jockey to perform best, and a jockey needs their horse. 
This makes us ask some questions, like what are the greatest tvg top horse betting tips, are the picks affected by which jockeys are on which horses? Of course. 
There have been many horses that have rocked our world, but instead, right now, we want to give the jockeys a moment to shine. 
What Makes A Great Jockey?
A good jockey should be fearless, horses can run very fast, and anything can happen on that track, threading between other horses can also be quite scary for some, and a great jockey should not be made nervous by this. 
Furthermore, a good jockey should have a good connection with the horse they are riding, they should have an idea of when the horse is ready to make a move, and they are not anxious about moving forward amongst other riders. 
 A jockey should also be able to read the races, better than a bettor. They should be familiar with the track, and know when to strike for top speeds at the right moments. 
They need to be fit, while most would think that riding a horse does not require fitness, it does, in its droves, not only do you need to have exceptional core strength, you also need powerful legs, and a perfect posture, and the upper body strength to control a 600+ pound horse.
With a combination of fearsome determination and aggression, jockeys have to have many traits to make them great. 
The 5 Greatest Jockeys Of All Time! 
So, who are the 5 top greatest jockeys to ever grace the racetrack? 
You might recognize some of these names, so, let's take a look! 
#1. Bill Shoemaker 
First up we have Bill Shoemaker. He won a total of 11 Triple Crown races in his career, and was inducted into the National Museum of Racing and the Hall of Fame for his achievements. 
He was also noted as being the oldest jockey to win the Kentucky Derby, as he was 54 years old at the time in 1984! 
He had a grand total of over 8,800 victories in his career, and he won the Mike Venezia Memorial Award in 1990. 
He is known and loved as one of the best jockeys of all time, and is regarded mostly for his gentle touch on the reins. He started his career at 18 years old, and competed in over 40,000 races in the run of his career. 
A legend of the track? We think so! 
#2. Lester Piggott
Up next, we have Lester Piggott. Lester had a grand total of 4,350 victories, Less than half of what Shoemaker had, however, he had 30 victories in English Classics and was an 11 time riding champion in Britain. 
He's an English jockey, and he started his career at only 12 years old. He managed to hold the record for the most Classic races won during a jockey career with a height of 30. 
He also won the English Triple Crown in 1970 with the horse Nijinsky. He was a very successful jockey, although he did have a dodgy lifestyle, once imprisoned for tax evasion. However, he was still a legend! 
#3. Mike Smith
Mike smith had even more victories at 5,600, and he was inducted into the Museum of Racing and the Hall of Fame. He won the Triple Crown too. 
You may know him better as 'Big Money Mike'. He is still racing too. He won his first Triple Crown in 2018, and he got a $336 million purse for it. 
He was racing at only 11 years old, and even dropped out of school to pursue his career. It's fair to say, that was probably a good idea, because… look at him now! 
He also holds the current record for the most ever Breeder's cup victories in the history of racing, at a grand total of 27! 
#4. John Velazquez
Velazquez scored even better, with 6,830 victories in his career, and made more than $440 million in his career. He boasts 15 victories at the Breeder's Cup, and 6 victories with the Triple Crown. 
He is still in the middle of his career, and he's actually known as being the first jockey to amass a career income of more than $300,000,000! 
He is a Puerto Rican jockey, starting his career in his homeland but moving to New York to begin racing in the U.S. 
He has had over 35,000 races so far and has had nearly 7,000 victories so far. 
It is no surprise that he is now a member of the Jockeys Guild board! 
#5. Laffit Pincay Jr.
Finally, we finish with Laffit Pincay Jr. He has the 3rd highest career wins in flat racing, and 9,530 wins in his career. 
He still holds the record for career wins in the Hollywood Golden Cup as well. 
He is a Hall of Famer who used to have the highest number of wins in flat racing, but he was recently surpassed, and now he is third. 
He won over 9,000 of the 48,486 races he competed in, an incredible feat to say the least. 
He grew up in Panama and learned to ride watching his dad. He began riding and was sponsored to start his jockey career, and soon he was able to race in the U.S. 
Receiving countless awards, making endless records and achievements, there is absolutely no doubt of Laffit's talent as a jockey, as a man, and in his determination on the track. 
Comments
comments