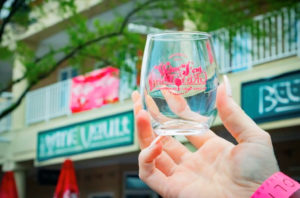 It's summer! Time to make 'pour' decisions. Make the most of your summer by filling it with exciting palate pleasures and a mix of diversity. This list explores a variety of wine ideas that can make this summer your favourite yet.
Oh Dolce Vino Italiano
Nothing screams summer like sunbathing with a glass of Italian wine. Italian red wine does not have the heavy tannins you would prefer during the colder months, but these light reds will throw some more culture into your summer. Add some diversity to your taste with a sip of Valpolicella Classico or something more southern like Frappato.
Of course, you can't say you have had enough Italian wine until you taste Sassicaia wine. The variety of Sassicaia Tenuta San Guido will redefine summer for you with its Super Tuscany lightness and that unconventional charm that has riled in athletes and celebrities.
How French can it get?
If you have never tasted a rich French wine, you are in for a treat. Known for their rich palate and romantic gestures, the French also brew excellent wine. Geneviève Quiot's family estate Domaine Houchart has been brewing palate redeeming wine since the 1700s, and you will be missing out on that je ne sais quoi unless you try their Côtes De Provence Rosé. 
If you prefer something younger, you should definitely try the Maison Bertrand Ravache 2017 Les Hauts de la Gaffelière Sélection d'Excellence (Bordeaux Blanc) for a soft, rounded taste of its fruity flavours and that cultured texture.
Red and Affordable
How much does it cost to enjoy a glass of chilled red wine? Probably less than you expect. Your summer of exquisite wine dining does not have to drill a hole in your purse. You can enjoy the rich flavours of the Vinho Verde or even the Porta 6 Red for less than $10. The Campo Viejo Rioja is another affordable red wine with exquisite taste to spice up your summer.
Sparkling All Summer
Whether you are in the colourful countryside enjoying the changing seasons or drying yourself out at a beach, you can never go wrong with a glass of sparkling wine. The ubiquitous bubbles fit in fun settings as they do in elegant dinners. So get yourself a glass of Angelini Prosecco Doc Rosé to bring a taste of bubbly juice to your warm afternoons. The toasty apple-scented NV Roche De Bellene Cuvée Bellenos Brut is probably the magical finish your summer needs. So don't deny yourself this divine.
Something White for the season
Like Red wine, white wines are culturally fluid. They present various palette pleasures from across several time zones, and all those cultural richness are available for you this summer. Explore your wine cocktail ideas with a glass of Campania's volcanic white wine, Greco di Tufo. The Greco represents the height of modern winery with its rich flavour that balances fruity finish with a pinch of acidity. You should also toe the romantic side with a Château Bel Air La Royère 2019 because summer is not complete without the du jour flavour of a Sauvignon Blanc and its flowery aroma.
You Can Never Go Wrong With Wine
Turn up the heat of your summer with a glass of your favourite and dally into other varieties just for the pleasure of it. Share a bottle with your favourite people for a more pleasurable experience. After all, it is summer. What can go wrong?
FAQs
Can I refrigerate opened wine?
As long as you intend to drink it within a few days, you can refrigerate wine after opening it. However, it is best to follow the three-day rule to avoid losing the flavour and aroma to oxidation.
Why does red wine change when refrigerated?
Unlike white or sparkling wine, red wine is best served at room temperature. Whether opened or not, you can store red wine between 50 and 65 degrees Fahrenheit to draw out its hidden flavours. Sometimes the change you taste may be hidden flavours; other times, it is just oxidation doing its damage to the aroma. 
Comments
comments