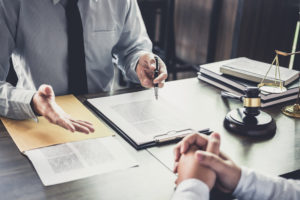 It is possible to conduct international communication even in the event of a lockdown.
It is possible to conduct multilingual meetings through the Internet with simultaneous interpreters. As a result of the COVID-19 pandemonium, businesses and organizations have begun to search for alternatives to typical conference sites.
Multilingual international contacts in business and politics need not come to a halt even if borders have been blocked, planes canceled, and social distancing measures have been implemented in many nations. With the support of qualified simultaneous interpreters and the correct equipment, online interaction can take place in a multilingual setting. By reducing travel time and costs for all participants, an online video conference offers substantial advantages over traditional conferences.
Plan your multilingual online conference with simultaneous interpreters by following these guidelines:
Aspects of the technology
During the planning phase, the most typical technical issues in multilingual communication must be addressed. While working from home, users may encounter issues such as poor or inconsistent Internet connections, Wi-Fi, and incompatible devices such as mobile phones and mobile phone accessories.
There should be no surprises
When conducting a multilingual online meeting, all participants should be in a soundproof room with a fast and steady wired Internet connection. An Ethernet cable (no Wi-Fi) and a USB headset with a good microphone should be used to connect to a powerful laptop or PC (no tablets or smartphones). In order for the interpreters to see them, they should use a webcam and suitable lighting. During the preparation stages, it is critical to inform all participants of this information so that they can procure the necessary equipment for their home office or find a suitable working environment for the length of the conference.
Simultaneous platforms are becoming more common
There are a variety of ways in which simultaneous interpreters can be connected to online meetings. In offline events, there are some software platforms that have been utilized to connect simultaneous interpreters working from multiple places to a conference's audio system. So-called "RSI-platforms" are now adjusting to online conferences that have increased in frequency with the introduction of social distancing methods such as video conferencing. Web meeting and videoconferencing technologies can now be utilized to connect most of them. Additionally, several web meeting platforms have started to embed language translation functions into their software, allowing interpreters to provide simultaneous translation directly to online meetings using translation software.
A competent host or moderator is critical to success
If you've followed the steps outlined above, your worldwide online event will be a success.
So, why is language important? A successful event relies heavily on the presence of an experienced host. This is true for any type of conference, but it is especially important with online events. It is the responsibility of your host or moderator to ensure that only one microphone is activated at a time. An announcement of the language of the next speaker's presentation can be helpful for interpreters at a multi-language conference because they don't all work in the same room and have to communicate via chat as necessary. When it comes to moderating a meeting, previous training and practical testing are recommended to ensure that the moderator has the requisite knowledge of the platform being utilized. Another option is to have a moderator assisted by a person with the proper expertise. The contract with the platform may also include on-site technical support, in which case this is an advantageous perk.
The virtue of necessity is a virtue in its own right
There is nothing that stands in the way of a well-run multilingual online event if all participants adhere to the above-mentioned five guidelines regarding technological equipment.
It's a wonderful surprise to both hosts and attendees to discover how productive web conferences can be with simultaneous translation.
We all eagerly await the conclusion of the pandemic, but this kind of communication will not disappear from the market when it does.
On the other hand, as web conferencing systems become more integrated with simultaneous functions, international and multilingual meetings are likely to increase in frequency to save time and money.
Comments
comments