A 5-foot-long alligator has just been discovered on the Catawba River in Belmont, NC, just north of Lake Wylie.
It was rumored to have been first spotted alive on Saturday, and then discovered dead, floating in the water, just off highway 74. After a local resident found the creature while kayaking, he pulled it to shore and called animal control.
They retrieved the body of the gator today at the edge of the new boat-launch area at Belmont's Kevin Loften Park;
Brian Law discovered the gator while kayaking with his brother and decided to haul it up on his kayak, then post it on the 'Gaston County OMJ' group (OMJ stands for One Man's Junk).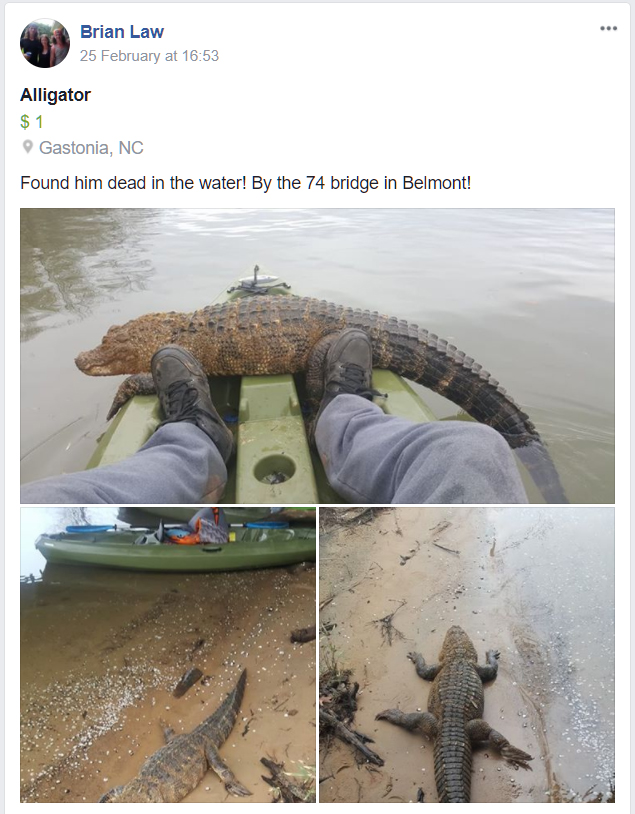 American Alligators (Alligator mississippiensis) have been spotted before in both Laky Wylie and Lake Norman, and just last Spring, a 6′ long gator was hit by a car in Union County.
It's still unclear what the cause of death was, or how the gator found its way to the Catawba River.
Comments
comments