5 Digital Marketing Areas to Focus On in 2020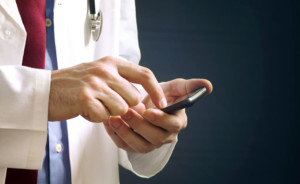 2019 has been a fantastic year for the development of digital marketing with a lot of big and small news rolling out. It is clear that companies and organizations became aware of the potency of the area, and the dialogue that is being held today is at a completely different level than it was a few years ago. This is a welcome development because this way we can work as better advisers with a more informed partner. When both parties possess all of the information, it creates the best kind of productive relationship.
A company's strategy should be determined, with competent advice based on what we have seen in the past year in all types of organizations. 2019 has been an eventful year for digital marketing, but what can we expect from 2020? Below are some areas that we think have room for improvement.
The use of digital resources is increasing 
We have seen it brewing for a few years. Still, it is only at this time that we believe that different-sized organizations are taking a greater grip on their digital marketing resources and investing in internal optimization. The companies have matured and are finally starting to understand that it is not just about marketing, but about the entire business, and every part of it, like sales, customer service, product development, strategy, and management, etc. 
The companies are starting to allocate more and more budget money from traditional media and other costly processes to focus on an integrated experience for their customers through digital channels, communication, data, and analysis. It's easy to understand the significance and methodology behind it and that it is crucial to the modern company's development and survival. Because we all know, to survive for an extended period of time is to evolve constantly. This is something we approve!
Automation becomes less selective
We've seen it before when automation and AI creep into distribution channels such as Google Ads and Facebook. In 2020 we believe that this process will have a higher pace, and automation will not be used only selectively but will be an integral and fundamental part of the distribution and manufacturing. Companies will also begin to see better results from computerization as technology has matured, and on many occasions, made better choices than a human being. Who could have imagined, right? But back to the practical reality — this will free up resources that can be used for making even better experiences for users and establishing more effective communication, which will definitely have a huge positive effect on results.
Consumer Year — less personalization and data collection
In recent years, there has been a lot of talk about personalization, the importance of collecting data, and analyzing user behavior. Then came the General Data Protection Regulation (GDPR) and a host of other ones, and most companies got to thinking. 2020, we think, will be a year with a laser focus on selectable personalization, and companies will have to get used to having less info on consumers. People are tired of remarketing, useless shopping mail in the inboxes, and 2020 will be about building a stronger relationship and communication flows with and for clients, and finding methods to make the experience individualized. Companies will have to get used to doing more with less data and information about their users. They will also need to build trust among clients when it comes to how their data is used.
But it's not all doom and gloom, and it shouldn't be. There are still good things in life, like best bike for 2 year old that bring positivity and delight.
The sustainability focus reshapes communication
The sustainability is a factor that is considered at every stage of business: from how companies produce, what they produce, who is manufacturing it, and how it is shipped. This leaves little room for empty promises from brands. Communication may often need to be reshaped to attract the target group, which often makes choices based on the sustainability factor. But it is not just saying that you are contributing, but also showing the results of what you are doing. Transparency and authenticity became relevant keywords for communication, and businesses that are interested in sustainability.
Brand building activities are getting more necessary
As competition increases in conversion-driven channels, profitability for brands decreases. This means that they must invest more in eliciting emotional benefits around the brand. This, combined with a reduction in the cost of producing content, will increase the focus on brand-building in video format. By 2020, many companies and organizations will have a clearer strategy and spend a bigger part of the budget on creating tactics, executing, and selecting channels to build their brands.
You can't ignore progress. If you do run away from technological advancements, they will come back to haunt you, because no matter what, they are the future. We can't argue with that. A business that is not using digital marketing is a declining business. These are realities of modern business.
Comments
comments