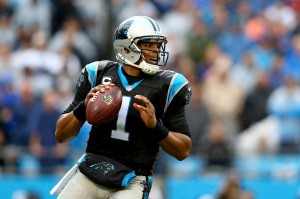 NFL trades play a huge role in perfecting a championship NFL team. While trades generally tend to pass by without much additional fanfare, there are occasions when our eyes are drawn to the action.
Simply put, sometimes these trades work out for the best, and sometimes they don't work out. At all. It all depends on the circumstances of the trade.
If you are curious about NFL betting or want to find out more about the blockbuster trades that didn't quite work out, here are the 5 you need to know about!
1. The Raiders Acquire Antonio Brown (2019)
After quitting on the Steelers late on in the 2018 season, Antonio Brown went to the Oakland Raiders for what was considered to be a pretty cheap price of third and fifth-round picks. This seemed like a good move but the drama quickly escalated.
Brown arrived at Oakland after missing part of the important training camp due to having frostbite on his feet. This occurred after failing to wear the right kind of footwear during cryotherapy. He also then refused to adhere to the NFL's new requirement for the helmets that all players must wear.
He was finally released from the Raiders late in camp (with zero games played) after missing out on additional practices and had guaranteed money completely voided in his contract. It's safe to say this trade was not one for the history books!   
2. Redskins Trade Up For Robert Griffin III (2012)
With Andrew Luck guaranteed a trade to the Colts with the 1st pick in the 2012 draft, the Redskins chose to go after Heisman Trophy winner Robert Griffin III. the catch was that Washington needed to move up to the 2nd pick, held by the Rams.
The Redskins got Robert Griffin III by sending their three first-round selections and a second-rounder to the Rams, who were set at quarterback with Sam Bradford, who was the former first overall pick.
However, this blockbuster move was a devastating one for Washington. Despite winning Rookie of the Year honors in his rookie year, he hurt his knee at the end of this season which resulted in a downward career spiral almost immediately.
3. Saints Trade Up For Ricky Williams (1999)
At the time, New Orleans Saints head coach Mike Ditka wanted to move up the draft board (Saints had the No. 12 pick in 1999) to guarantee that he could select Heisman Trophy winner and Texas running back Ricky Williams.
As a result, Ditka sent all six picks from the 1999 draft and the first and third-round picks from 2000 to the Redskins for the second overall pick to take on Williams.
Though Williams achieved two separate 1,000-yard seasons throughout his three years with the Saints, he was never a profound player to produce such a huge price.
In his defense, the Saints received two first-round picks back when they eventually traded Williams to Miami after three uninspired seasons. However, giving up an entire draft class to guarantee that the Saints secured Williams remains one of the most questionable NFL draft-day decisions ever made.
4. Chargers Trade Up For Ryan Leaf (1998)
Heading into the 1998 NFL draft, the Chargers has the number three overall pick and were aware they would not receive Peyton Manning after the Colts made their intentions clear. However, they were contented knowing that they could recruit another talented quarterback: Ryan Leaf.
San Diego sent two first-round picks, a second-round pick, and two additional players to the Arizona Cardinals to move up from No.3 to No.2 in the first round. This was a lot to give up just for one spot!
Ryan Leaf, selected by the Chargers, went on to set the organization back years. While Manning moved on in his career to demonstrate the sort of maturity and work ethic you'd expect from a player in the NFL, Leaf missed interviews with his teams and even showed up 20 pounds overweight for the Scouting Combine.
As a result, Ryan Leaf is considered one of the biggest draft busts of all time.
5. Colts Trade Up For Jeff George (1990)
This is truly a blockbuster NFL trade for the ages.
The Indianapolis Colts seemed to be a superstar away from absolute greatness in 1989, after finishing 8-8 with running back Eric Dickerson in the backfield. They believed their missing piece to be Illinois quarterback, Jeff George, who seemed to have limitless potential when entering the draft.
The Colts traded Andre Rison, Chris Hinton, a fifth-round pick from 1990, an overall first-round pick for 1991, a fourth-round pick, and also a conditional pick for the famed quarterback.
However, George didn't meet any of the expectations with the Colts. And after only four subpar seasons with the team, George was traded to the Atlanta Falcons. He played 13 seasons on seven different teams.
Summary
While other blockbuster trades have gone bust, these are some of the most memorable ones in recent NFL history. We do not doubt that there will be more of these to look out for in the future!
Comments
comments