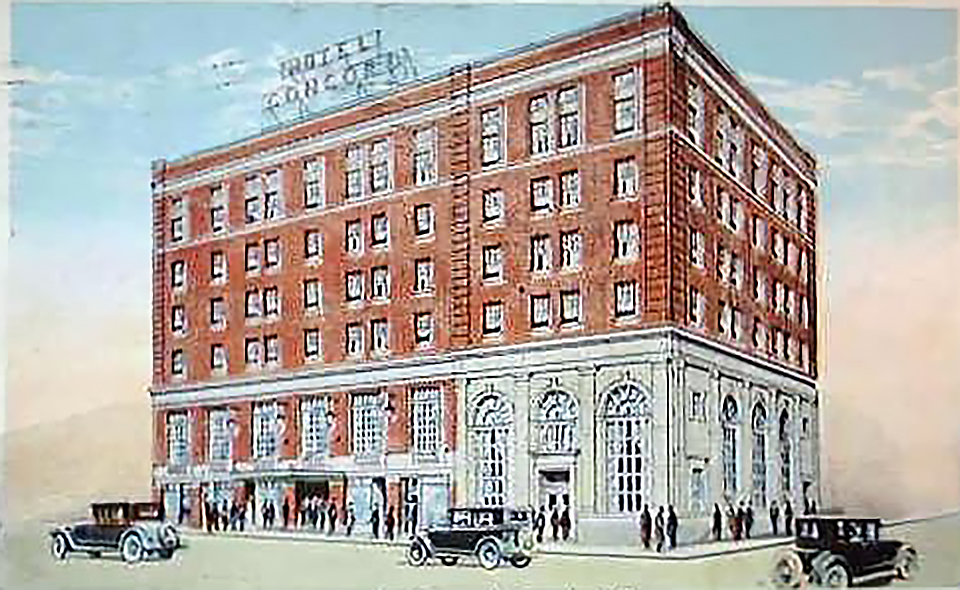 Crews in Concords just started a massive new $5.3 million renovation project on one of the most historic buildings in town.
The new project includes a total renovation of the old Hotel Concord, the First Charter Bank building, as well as the Concord Telephone Exchange Company properties.
Since being built in the early 1900s, most sections of the building have fallen into disrepair – the only areas of Hotel Concord that are currently in use are some flex-event spaces in the lobby, kitchen, ballroom, and parts of the basement.
The new renovations will include: 
• 38 market rate loft apartments on the four upper floors of the hotel and three retail spaces at the ground floor.
• A major face-lift of the historic ballroom – to be reopened as a flexible event space.
• The old bank's corner lobby will be transformed into an upscale grocery.
• The Concord Telephone Exchange Company properties will be turned into 2 apartments and two flexible commercial/retail spaces.
Crews just began working on the massive project this week and now have a scheduled completion date for the end of 2017.
The Hotel Concord ballroom still has one last event scheduled for New Year's Eve before it will be shut down for renovations for nearly a year.
Comments
comments