401 Social, a modern bar and lounge, is now open to the public. The lounge, located in the heart of Charlotte's Second Ward at East Martin Luther King Jr. Boulevard and South Caldwell Street, is steps from the NASCAR Hall of Fame.
The modern and sleek 5,500-square-foot space is designed to appeal to locals and visitors alike with its cocktail lineup, approachable menu and live music from 7 to 10 p.m. on Fridays. It is on the ground floor of the Embassy Suites by Hilton Charlotte Uptown, which opened in 2017 and is co-owned by CMC Hotels and BPR Properties, both North Carolina-based and family-owned.
401 Social's bar program features seasonal specialties, local brews and a dynamic cocktail list. Cocktails include the Peach 75, 401 Social's riff on the French 75; Charred Jalapeno Margarita made with Tequila Blanco, chipotle and cilantro; and the Queen City Spritzer with vodka, lime juice, basil and ginger ale. The menu also features classic cocktails including Dark and Stormy, Southern Martini and Old Fashioned 401. Rotating taps include Charlotte-based Sycamore Brewing, Triple C, Noda Brewing and OMB.
The menu's entrée lineup includes Mediterranean Crusted Salmon, Greek Roasted Chicken, a Tuscan Burger and Flatbreads including Calabrese, Margherita and Herb Chicken. The shareable snacks include Crab Cake de Parma, Rosemary & Garlic Fries, 401 Wings and Tomato Goat Cheese and Pita. For those craving something sweet, there is Lemon Pound Cake served with semifreddo sauce and fresh berries and Tuxedo Cake, a moist chocolate cake filled with rich chocolate mousse and sweet white chocolate filling.
"We have refreshed and rebranded this striking space to host business and leisure travelers, as well as locals," says Sheri Erhart, Executive Vice President of CMC Hotels. "401 Social will appeal to those who want to meet up after work or enjoy a fun night out. It's also the perfect gathering place for those who want to enjoy a quick bite or pre- or post-event cocktail."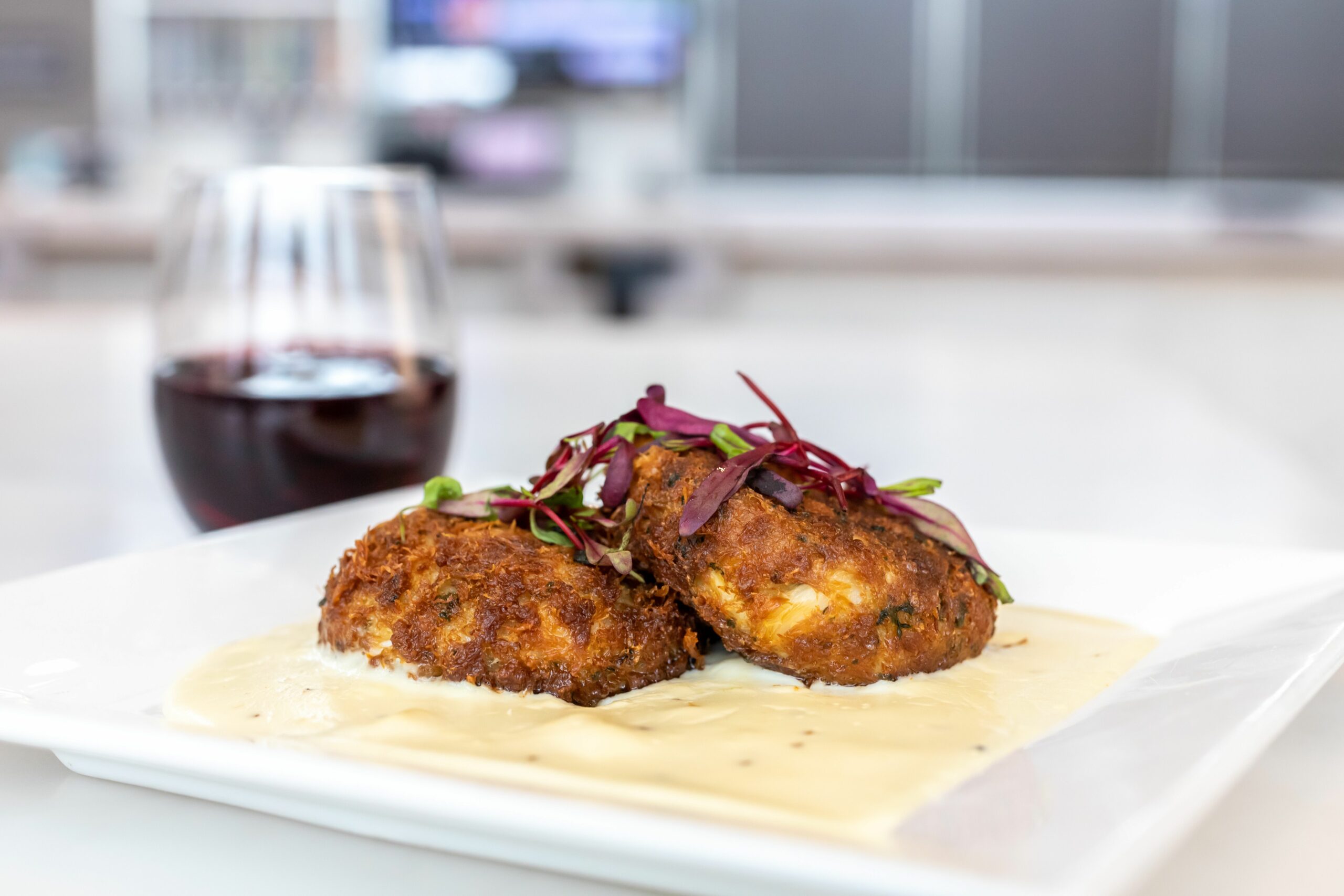 The stunning and sophisticated yet comfortable setting features cozy banquettes, high-top and table seating, 20-foot artwork and 45-foot floor-to-ceiling glass windows, making the most of natural light. Well-spaced tables allow for easy conversation, accommodating 180 people between the bar, lounge and outdoor patio.
401 Social is near the Blue Line light rail and across the street from the Charlotte Convention Center and is open daily from 5 to 11 p.m., with the menu available from 7 to 11 p.m. View the full menu at www.401-social.com/menu. For more information on 401 Social, visit 401-social.com, or you can follow them on Instagram and Facebook.
Comments
comments