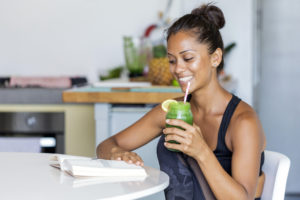 We've all been there— you had a runny nose and made the mistake of googling your symptoms. The next thing you know, you're spending the next hour scrolling through questionable websites that inform you, without a doubt, that you have the plague. The next morning, you sheepishly phone your doctor as he tells you to pop a Zyrtec and stop overreacting— because it's just allergies! 
From silly, late-night "self-diagnosable" moments to serious moments like grappling with crises like Covid-19, there is a lot of information online and sometimes it's hard to know how to handle matters of health. 
While Americans face many health risks in 2021, there are some health threats we may be vulnerable to that we aren't even aware of. If you want to experience the peace of mind that comes with better mental and physical health, let's explore some unexpected health threats that might be affecting you and your family. 
1. Sedentary Lifestyle 
The first unexpected health risk that many Americans encounter is being sedentary or having an absence of physical activity. A sedentary lifestyle, while it may seem harmless, is anything but. A lack of exercise is a silent killer that can lead to obesity and other more serious health problems like heart disease and high blood pressure later on in life. 1 in 10 Americans suffers from diabetes, which can be prevented by exercise when accompanied by a healthy diet. 
It may feel like a daunting task to start an exercise routine, but the good news is you can start anywhere. Whether you haven't exercised in years or are stuck in your work-from-home routine, turning around a sedentary lifestyle can be as simple as taking an afternoon walk around the block! 
2. Loneliness and Isolation
This has been a very prevalent issue in the past year as we have grappled with social distancing and how to limit gatherings due to the pandemic. Loneliness and solitude can be very bad for our physical and mental health and can even lead to harmful thoughts. Especially this year, it is more important than ever to spend some time outside and enjoy the fresh air. 
Even though we are all burned out on Zoom, scheduling time for a phone call, FaceTime, or socially distant visit outside can do wonders for loneliness and boost health.
3. Depression
Loneliness and a sedentary lifestyle can lead to depression, another health threat that may be affecting you or a family member. According to the American Foundation for Suicide Prevention, 25 million Americans suffer from depression. If you are feeling depressed in 2021, you are not alone. Never be afraid to ask for help when experiencing feelings of anxiety or depression. 
4. Anxiety
If you are experiencing depression or feelings of helplessness, chances are you are feeling anxious as well. Anxiety can be harmful to your mental and even physical health, leading to muscle tension, headaches, and body aches. Soothe your anxiety by finding little things in life that can spark joy or help you feel in control of your circumstances. 
Maybe it's adopting a pet, finding a great new job, or starting a new outdoor hobby like gardening. Many are feeling anxious in 2021 due to a feeling of helplessness tied to the pandemic and other world events, so be sure to check-in on yourself and your loved ones. 
It doesn't matter what age you are, you are never too young to start thinking about your health. If we as Americans can destigmatize mental health issues and start taking these unexpected health risks like depression, isolation, and anxiety more seriously, we can move toward a more healthy and inclusive collective consciousness. 
Comments
comments