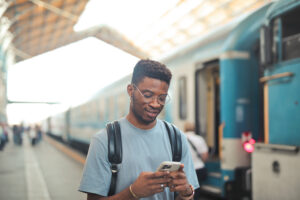 Many travelers prefer taking the train for various reasons. It's much more comfortable, given how roomy the trains are. Instead of staying crammed in a seat with other passengers up in the sky or at the back of a car for hours, you're allowed to stretch your legs by taking a stroll along the carriages. And because there's a lot of room, spacious compartments are built so you'll never part with your luggage the entire way. To top it all off, you can even appreciate the view from outside as the train reaches your destination.
But just like selecting a plane or finding the perfect ride, buying train tickets is often a troublesome experience. After all, you still need to queue up in line when purchasing tickets from the station—not to mention the amount of time you need just to fill out the right information. So, it's safe to say that if you're in a rush to make the necessary preparations for a business trip at the last minute, waiting in line might be the last thing you want to do.
Instead of wasting too much time standing around, consider going online and looking it up. Since you can do this anywhere with a smartphone in hand, you're basically on your own. Therefore, you might end up somewhere on the internet without making any progress toward getting your tickets. Fortunately, there are various ways you can try to make your online experience easier.
Consider Your Options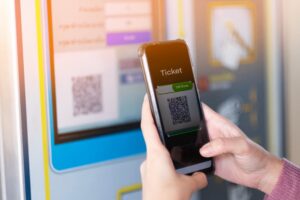 Just like when booking a bus, you compare bus tickets the same way you visit different train ticket sites online. Because even though traveling is a rare opportunity, it's not the cheapest way to de-stress for many people. Regardless, that shouldn't stop you from taking that trip you've always wanted. To enjoy yourself to the fullest, ensure you pour your money into the right sources.
When it comes to different websites, always remember that they all offer different benefits to entice potential customers to purchase their train tickets. Therefore, instead of diving into the first website you see, take your time collecting all the websites on the internet that sell the train tickets you need for your destination. Ensure the website you're going through has an easy-to-access interface. Otherwise, you might end up taking as much time as you did when waiting in line.
2. Book Early
Among the many rookie mistakes travelers make, booking late is probably one of the worst offenses you can do. After all, 'the early bird catches the worm.' If you start looking at the deals for train tickets weeks in advance, you'll notice just how cheap they are depending on the season. For those who are still new at traveling, travelers must remember different types of seasons: high season, shoulder season, and off-season. 
In-season is when tourist spots are at their busiest, considering the volume of travelers is much denser around this time. Since there's a lot more demand, it'll be much more challenging to reserve tickets. Shoulder season is a decent middle ground because this is when traveler density isn't that high, making it perfect for traveling. The off-season is when there are little to no tourists. Since that's the case, websites would give their train ticket discounts to entice more customers.
3. Include Preferences
Besides discounts, early birds also have more freedom in selecting a train that accommodates their needs. For those who want to catch up with their sleep, sleeper (or night) trains have compartments designed for an overnight journey, complete with a private lavatory and even double beds per your request. Furthermore, you're free to choose which seats you can take.
Where you sit determines how your entire train ride will go since that's where you'll stay most of the time unless you book a compartment. For example, reserve a seat with the letters A or D if you want to enjoy the view outside. Although, these spots usually have temperature issues. Be thorough in checking out different trains. Look for reviews that shed light on what services they offer. See if they align with your preferences.
4. Validate Your Ticket
Now you have your ticket (and you've already checked your details multiple times), be ready to get it validated. Every train station has validation machines for those who prefer to have their tickets printed. Once they're validated, have a conductor punch it, and that's it. However, if you want a fully digital experience, don't forget to bring the valid ID you used to have them read by the conductor or the post.
Takeaway
Traveling is a fun way to de-stress and see all sorts of sights the place has to offer. Taking the train is an excellent option if you want to go around without going to an airline or booking a car ride. Fortunately, you can purchase tickets from the station or online. But for the sake of efficiency, there are tips any traveler must learn to know how to buy tickets online.
Comments
comments