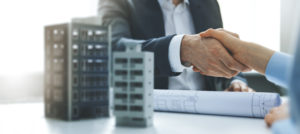 Investing in property is one of the best investments you could make, it offers financial security and allows for an exponential increase in your total net worth. It can net you interest of about 40% yearly with incredible tax benefits.
Despite all the fantastic benefits property investment offers, it is essential to have adequate knowledge of the field and develop the skills you need to get started.
With that said, here are four things you should know before buying an investment property. 
Choosing The Right Location 
Before buying an investment property, the first thing to consider is its location. The location of your property determines a lot of things you will encounter on your property investment journey. 
This includes the property value, the caliber of your tenants, how well your property would appreciate in the future, and the overall property management. 
There are also some other things you should consider like employment opportunities in the area, population trends, economy and cost of living, and the rent ratio. All these things are very important in the advertisement of your property.
Additionally, It would be advisable to make your first rental purchase in the area you live. This would allow you to have adequate access to your property at any time, and be involved in its maintenance.
Financing An Investment Property
Property financing is an essential part of property investment. Often or not you might not have enough cash upfront to purchase your investment property but the good news is you can take a mortgage loan to that effect
A mortgage loan is a handy tool in property investment and with the assistance of financial services like SoFi mortgages you can now access the financing you need to kick-start your property investment journey.
However, the general idea behind investing in property is to build wealth so it becomes crucial for you to familiarize yourself with the numbers involved in your investment. This includes mortgage monthly repayments, property tax, renovation, and maintenance to ensure that your investment remains profitable.
Property Managers Are Essential 
Handling a property on your own may be tempting because it is a cheaper option, but it is advised to employ the services of a property manager in order not to get worn out. Having a licensed property manager by your side would tremendously ease your navigation in the property world. 
A good property manager not only gives you peace of mind that your property is being well-cared for but also ensures a couple of things like, finding you the best tenants, ensuring the rent of your property matches its quality, providing for you the best vendors for any maintenance your property may need and many others.
All of these are important to get the best returns out of your property, which is one thing a property manager would ensure because their pay depends on how well your property thrives.
Quality Of The Property 
The most important of all is making sure the property you want to purchase is in its right and best form. It is important to seek out adequate information on the property like its age, size, pest assessment, structure, finishing, and many others. 
While buying a property that needs maintenance is not a bad idea, it is important to consider the costs of making repairs and how it would negatively affect your earnings. 
Having someone with in-depth knowledge of property inspection can aid you in not missing out on vital details that may be hidden.
Overall, with enough research and knowledge property investment is excellent for long and short-term investments. However, it is always important to consult a financial advisor, real estate consultant, and attorney before purchasing a property.
Comments
comments