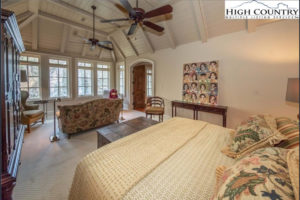 Your family deserves the best, and you always wanted to give what's best for them. That includes buying the most special mattress that they can use and comfortably rest. A bed that they can find well-deserved rest gives comfort and excellent health to your loved ones.
So when it's time to buy a mattress for them, you only wish to get them the best. And to make no mistakes in your purchase, you need a guide to get that perfect buy.
Identify Who Among Your Family Will Use the Mattress. 
Buying a mattress may be stressful because there are many types of top rated mattresses to choose from. And each of them has its features. And these features may not be what the user needs. 
Identifying the bed should be the first thing to do. You should know if the user has a particular need or a particular health issue that must be supported or addressed. So that you should know first the user's needs and figure out the best mattress to use, and by then, you can start sourcing for the best stores, best prices, best deals, and of course, the best bed. You can also start saving funds for the purchase.
Know the Types of Mattress
When you have identified the user's unique needs, it's time to know what type of mattress you should buy.
Latex mattress – People with allergies best use a latex mattress. Its materials, which are made from natural rubber sap, are hypoallergenic. Also, the additives for this mattress are from natural sources, thus making it a good combination of the base material, the rubber sap, and thus perfectly good for your health and comfort.
Because of the all-natural materials of latex foam, it does not harbor molds, mildews, viruses, and other allergens, and thus it does not need frequent cleaning and maintenance.
Memory foam – A memory foam mattress can combine a layer of foam and spring support. The foam provides support and comfort because it shapes your body while bouncing very slowly when pressure is removed. This mattress gives you a comfortable sleep because it softens your body heat and regulates temperature while giving you an isolating motion.
Sleeping on this mattress will help support your body curves, so you can comfortably sleep regardless of your sleeping positions. So whether you are a back sleeper, a side sleeper, or a stomach sleeper, you will get the same comfort level in using it.
Hybrid mattress: A hybrid mattress will give you contouring comfort from a combination of materials. It is made from a layer of memory foam or latex foam with a coil spring system. The bed gives you that sturdy support from the spring, and the soft and bounce feel from the foam.
A hybrid mattress can be used by people on the heavy side who need firm support. You can prefer a soft, medium-firm, or firm type of hybrid mattress. This bed commonly comes with a 180-night sleep trial and a 15 years warranty.
Waterbed: A waterbed is best for users who want a temperate condition. It has a thermostat that will regulate temperature. This makes it suitable for people with back pain, especially when the water is heated. You can set the temperature just as your body needs it. 
The bed assumes the shape of the body and enables your spine to relax. It also eliminates pressure points and is suitable for people who suffer from back pain. Beware! A waterbed is not advisable for babies because it can be dangerous for them. The soft surface may be harmful and can be a cause of suffocation.
Search for the Most Reliable Store 
Go to the most reliable store that you know. Many stores are selling the same brands, quality, or even the same prices. But look for a store that sells their best product and the best service. You can check them from feedback from friends and family or get reviews online. 
Also, look for a store that provides additional services like free delivery or suppliers that offer trial periods to the mattress. You can also check on their after-sales support after the trial period and beyond.
Set Aside a Budget
Fundings for a valuable purchase like a mattress are essential. Save for the amount before planning to buy. Having a budget keeps your eye on the acquisition, especially the price and the target time you plan to buy it. Also, having a budget helps you to have wise and planned spending. Saving for your purchase will also prevent other essential spendings from being disturbed unnecessarily.
Takeaway
When you plan to buy a mattress, always know the basics of buying. Know the user before deciding the type of mattress to buy. Also, set a budget and look for the best buy, the best deal, and the best services from the best supplier. By following this guide, you will get the best mattress to give you the best comfort you deserve.
Comments
comments