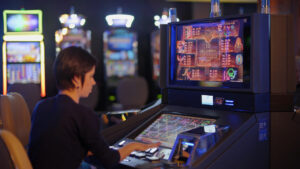 The COVID-19 pandemic has caused businesses to shut down. However, Charlotte has slowly been reopening by implementing a three-phase plan. It's only in Phases 2 and 3 that we see an opening of restaurants, fitness centers, and entertainment venues, like casinos, to operate at limited capacities. However, another spike in infections will result in the tightening of restrictions.

With the uncertainty the pandemic brings, avid gamers can look to online casinos to minimize the chances of exposure to the virus. Yahoo Finance reports that the online gaming market has boomed during the pandemic, and it's expected to grow by 11.49% by 2026. Among the casino games, slots are perhaps the easiest to get the hang of — not to mention they feature different themes and stories that are extremely immersive, like Hollywood films. There are several great Hollywood-themed online slot machines, and below are a few that you need to try:

Terminator 2


Terminator 2 is a 1991 sci-fi film starring Arnold Schwarzenegger that became a cult favorite, gaining recognition even years after it was released — including ranking eighth in the 2008 AFI's 10 Top 10 for sci-fi. Opening day saw a gross of $11.66 million, an impressive feat for a Wednesday opener. Created by Microgaming, the Terminator 2 video-slot has great graphics and animations. It has five reels and 243 pay-lines in standard mode, which increases to 1024 in the Free Spin bonus mode. And when you score a winning combination of symbols, a short clip from the original movie is part of the celebration animations.

Gladiator


The 2000 film Gladiator topped the box office in its opening weekend, earning $34.8 million. The film also caused what was called the "Gladiator Effect," an increased interest in Roman and classical history in the U.S. Even translated Roman works like Marcus Aurelius's Meditations saw a spike in sales. It also inspired games, both for consoles and casinos. Gala Casino has several slots based on the Gladiator film that allow players to embrace their inner warriors, with graphics that take you back to Ancient Rome. The official tie-in includes video sequences and the soundtrack from the film. It's a 25-line game where you can win cash prizes for gold, silver, and bronze helmets in the Gladiator Bonus.

The Mummy


Another iconic Hollywood movie is the horror-comedy-adventure film The Mummy. It's tightly written, being able to perfectly balance horror and goofy comedy. The combination of timing and skill also keeps the film exciting no matter how many times you watch it. It grossed $43 million on opening weekend and was also a huge success on home video. And when Playtech made the movie into a video-slot, it was very successful as well. It's made of five reels and 25 pay-lines. The slots capture the adventure aspect of the film with the main feature, the Lost City Adventure Bonus. This is triggered randomly throughout the game where players open treasure chests to reveal prizes and unlock additional game features.

Jurassic World


Jurassic World is already the fourth installment of the wildly successful Jurassic Park franchise, but it didn't make people any less excited about it. In fact, during its opening weekend, it became the first film to collect at least $500 million in one weekend. As slots, the Jurassic Park franchise has been a massive hit as well, and Jurassic World isn't any different. There are five reels and 243 pay-lines and random boost on wins in the base game. You can even get up to multipliers up to 7x during Free Spins.

Slots are certainly easy and fun to try. There are many other online Hollywood-themed slots you can try, but you can begin by checking the above titles. For more local news, check our blog here on Charlotte Stories.
Comments
comments