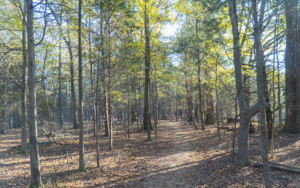 The state of North Carolina has a lot to show off. It's one of the most populous American states, it has a nice climate and many sites to visit: several museums, a zoo, three aquariums, NASCAR Hall of Fame… 
But this state is best known for its state and national parks. Visitors from all over the world travel to Tar Heel State to spend time in the great outdoors. 
In 2020, in the face of COVID-19 pandemic, the great outdoors turned out to be not great enough. People don't bother the majestic nature sites this spring, being locked on quarantine in their homes. 
But it's eventually going to change. And when it does, the best you can do is go to one of North Carolina's amazing outdoor sites to take a breath of fresh air. You'll feel like a part of nature again.
Other things will wait. If you're working, go to outdoors on a weekend, if you're studying – don't make getting back offline too stressful. Take care of your health first – academic papers can be handled to professional services like EssayWritingService.com while you recharge batteries. 
To plan your recreation activities, choose from our list of most popular national parks in North Carolina.
What to Choose From 
Tar Heel State is home to 41 state parks, 10 national park sites, and 4 national forests. National parks located (at least partly) in NC include: 
2 seashores;

2 historic sites;

2 historic trails;

a scenic trail;

a heritage area, a cultural heritage corridor, a battlefield, a memorial, etc.
Read on to see our best picks from the list.
4. Great Smoky Mountains National Park 
Great Smoky Mountains is the most famous and most visited national park not only in NC, but in all of the U.S., too. In 2019 it attracted 12,5 million visitors, according to NPS. The park is also a UNESCO World Heritage Site.
Located on the border of North Carolina and Tennessee states, the Great Smoky Mountains are a part of the Blue Ridge Mountains, which are, in turn, a division of Appalachian Trail.  
Hiking is the most popular activity here, with more than 850 miles there suited for the purpose – including 70 miles of the Appalachian Trail.
But it's also a perfect place for sightseeing. Just drive to one of the two main visitors' centers or to any of the numerous historical attractions and enjoy the breathtaking views or see the exhibits.
The site is also known for its wonderful diversity of wildlife. You can meet black bears there or look for wildflowers, visit the famous Cades Cove or spot a deer along the way.
3. Blue Ridge Parkway
America's favorite drive, Blue Ridge Parkway is the second most popular national park in North Carolina. 469 miles of an unforgettable and mesmerizing drive makes it the longest linear park in America.
Visitors love this drive, which runs along the spine of the Blue Ridge mountain chain, for its scenic views of the ancient mountains and pastoral landscapes. It's also known for the diversity of protected plants and animal life.
While you're at home, learn something about the history of this amazing place, and then choose an activity to your taste. You can follow hiking trails, stay in one of the 8 campgrounds, go to see a bear, or even enjoy some traditional music from the Southern Appalachians.
2. Cape Hatteras National Seashore 
Mountains are a staple in NC, but the state is also famous for its extended seashores. Among the two of them that are included in the national parks system, Cape Hatteras is most popular.
Being one of the largest portions of the Outer Banks, it stretches 70 miles along the shoreline, from  Bodie Island to Ocracoke Island. Cape Hatters is wide-known for its beach activities, diverse wildlife, and 3 historic lighthouses, two of which are open for climbing.
1. Fort Raleigh National Historic Site
If you're more into history, plan a visit to Fort Raleigh – England's first home in the New World. This historic site preserves the known fragments of the first English settlements in America dating from 1584 to 1590. It also protects the cultural heritage of Native Americans, European Americans, and African Americans who lived in this region. 
To feel the breath of time, stroll placidly down one of the walking trails, observe the monuments, which can be found here in abundance, or muse in the beautiful island maritime forest. If you want to spend your time there even more effectively, seek a guided tour from the site's personnel.  
Want More?
In this article, we listed some of the most admired, beautiful, and interesting national parks in North Carolina. Visit them as soon as they're open again and see how absolutely stunning they are.
After that, you can choose to continue exploring them further or go to see the other popular great outdoors of this gorgeous state, which has so much to offer to domestic and international sightseers and nature enthusiasts. 
Comments
comments