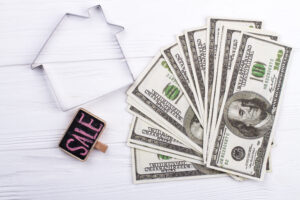 Have you had your business for a while now but decided that it's time to finally make sure you sell your business successfully?
There are a lot of things to think about when selling your business. Whether you're selling because you're retiring, moving on to a new venture, or simply because it's time to move on, there are some things you'll want to avoid if you want to make the process as smooth and profitable as possible. 
No one sets out to make a mistake when selling their business. But unfortunately, many sellers make common mistakes that can harm the sale process. In this blog post, we will outline some of the most common mistakes and how you can avoid them. By being aware of these mistakes and taking corrective action, you can maximize the value of your business and ensure a smooth transaction. 
Not pricing your business correctly
When it comes time for you to sell your business, a big part of it is deciding on what the business is worth and pricing it at the right selling point. There are many different things to consider when it comes to selling your business, including the business' worth, along with the assets of the business, the location of the business, and the kind of buyers in the market for this type of business.
When selling your business, you don't want to price it too high as this will drive buyers away and people might become uninterested in it. On the other hand, you don't want to price it too low as you won't get your money's worth from it and you will not be selling the business for all that it is worth. 
Choosing to price your business should be based purely on what the business is worth and pricing your business correctly is the best way to get the most out of selling it.
Lacking the right marketing strategy
Marketing strategies are not only reserved for those who are selling products and services. When it comes to selling a business, you should have various marketing strategies in mind toin order to sell it quickly and efficiently. 
Selling your business doesn't just happen overnight, and to do it properly, you should consider hiring a professional to help properly market your business to the public and interested buyers. If you contact a business broker, you will take a lot of the pressure off of yourself, and you'll also give yourself the best shot at selling the business for a good price.
You should make a point of finding a qualified broker, who has plenty of business experience when it comes to selling businesses like yours. They will be able to handle all of the negotiations on your behalf and can even help you sell the business faster.
Another option is to go through platforms like Businesses 4 Sale. These platforms can help make the process faster and smoother by implementing the most up-to-date integration tools available to sell a business, all in one place. They also maximize your listing exposure to potential buyers to ensure you receive a fair deal and avoid wasting time.
Not doing enough research on the buyer
Selling a business is not like selling a property, building, or house. You are selling an establishment as a whole, and you don't want all of your hard work to go to waste. Once you have spent all of this time building a business from the ground up, it is important to know just who you are selling the business to and whether or not they are suitable buyers for the business and are capable of keeping the business going at the same or even a better standard. 
Going your research on a buyer is a great way to find out if they have the right skills and resources to run your business. You should take into account there are different kinds of buyers out there and they all have different motivations for buying a business. 
Not being prepared
Last but not least, when it comes to selling your business, the last thing you want to be is unprepared. There are so many different ways in which you can prepare to sell your business and you want to make sure that you are on top of everything. 
Before you sell your business, you need to consider things such as making sure all of the books and records are in order, what might happen with your staff, and even if the business will still be using the same office space or if you will need to rent something. The latter is a very pragmatic thing to do, as you have the possibility of renting office space in Toronto no matter the size of your team, which allows you to work even when you've started the selling process.
Comments
comments