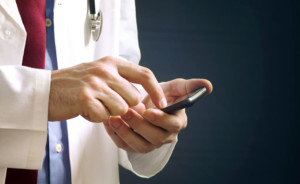 By the year 2040,  95% of all purchases will be done through eCommerce. This multi-billion dollar venture is growing exponentially, and there are no signs of stopping. This growth, however, comes with its share of unsecured transactions and fraud. Since most buyers all over the world prefer to pay via credit cards, security and privacy are of utmost importance.
An eCommerce check-out platform provides a seamless approach to payment processing. If you currently have an online business or planning to start one, this platform can help you through the following ways:
Allows you to Focus on Your Core Strengths
Owning an eCommerce site entails you to balance several aspects of the business — there are marketing, inventory, and quality control, among others. A suitable check-out is also an essential factor that will make or break your business. A payment processing platform allows you to have all the tools you need to achieve a robust conversion rate. 
An expertly designed platform facilitates a quick payment process that provides a positive buying experience to your customers. It also offers easy to use functions and a user-friendly interface. These features may not be accessible for business owners to do on their own, so hiring a third party to do it for you is the best option.
By allowing the platform to customize the check-out functionality according to your company's needs, you will be able to focus on your core strengths. You can use your creativity to design new products or come up with a different marketing strategy.
Allows for a Quick Launch
In the world of eCommerce, time is always of the essence. A hosted payment processing platform enables you to penetrate the market through alternative payment methods. Since all elements are already created according to your specifications, you waste no time in starting your venture. When it comes to shopify dropshipping, it is particularly important to choose the right payment processor, as delayed are rather frequent in this business.
The platform will provide design, security, currency support, payment gateway agreements, and options. These are the essential elements, but they can accommodate your other requests as needed.
These check-out functions will be integrated to provide a seamless and positive experience for your clients. A great buying experience will inevitably translate into repeat sales and excellent reviews.
Provides a Secure and Reliable Payment Process
In the US, there is a reported 36.7% of credit card fraud. Since most online transactions use credit cards, you need to assure your clients that this unfortunate incident will never happen to them. A payment processing platform protects your purchases from fraud and security threats. It also immediately provides solutions to common check-out issues such as rejection of legitimate credit cards or failure to display the shopping cart.
The platform ensures that the customer's payment information will remain secure and that any sign of fraud is managed and acted upon. This level of security and reliability gives both the business owner and his/her clients' peace of mind. 
Allows Easy Expansion and Growth
It is every business owner's dream to grow their business and scale new heights. An excellent payment solution provider will be able to keep up with your evolving needs. If you plan to go international, they will be able to support additional currencies, payment methods, and languages.
As the amount of transactions grows, your platform will be able to accommodate your increasing volume.
eCommerce is the business model of the future. It is a highly competitive yet rewarding venture that revolutionizes how people provide for their needs. To keep up with this dynamic industry, you need a stable and reliable check-out partner that will achieve your financial goals with you.
Comments
comments