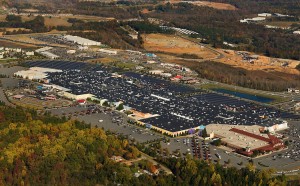 New businesses, especially restaurants, are popping up regularly across Cabarrus County and more are on the way.
Freddie's steakburgers and custard is about to open in a new development between Allen Tate and the Concord ABC Store on Concord Parkway (this will be the second Freddie's in Concord – the first being on Concord Mills Blvd.).
Another development at the corner of Rock Hill Church Road and Concord Parkway is now slated to include a new Dunkin' Donuts, State Employees Credit Union, as well as a new Firehouse Subs – all expected to open before the end of the year.
Over on Derita Rd., just past the mall is yet another development slated to open soon. It will be called Christenbury Corners, and will include three new restaurants, a grocery store and a department store, as well as yet another Dunkin' Doughnuts.
What do you think of all the new development in Concord?
Comments
comments