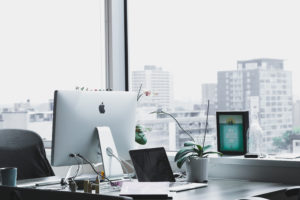 In recent years, banking technologies have been evolving at breakneck speed. Contemporary solutions are incomparable to the rigid architecture of legacy systems. Migration to new software provides cost-saving opportunities, versatile integration, and resilience to economic shocks. The benefits of core banking products are salient, and banks relying on outdated systems will inevitably fall behind. 
What should your business consider when switching to a new digital environment? This is a complex endeavor, and the efficiency of the solutions varies. Modern core banking platform development addresses a wide spectrum of needs. The system will influence all dimensions of your business, so the implementation must be smooth. Here is a checklist to help you define the optimal structure.
1. Functionality 
What does your audience expect from its online experience? What functions should be built into the environment to meet the demand? Client preferences are changeable, and the advances in fintech put pressure on applications to become more agile. Choose the right functionality for your objectives.
All basic processes must be flawless. Card operations, transfers, account openings, payment processing, and IBAN Generation must be smooth. 
Detailed reporting is vital. The system must also ensure compliance with regulations and facilitate growth. Make sure it will generate reports for quick digital export.
 Front End White Label Platforms
A white label solution will reduce the time needed to roll out your software. This is a ready-made framework adapted to your brand. Once the platform is ready, you can use it as if it was your own creation. Top systems come with enhanced security, seamless third-party integrations, and impressive customization. The development time can be reduced by as long as six months. 
2. Componentization 
A modular structure provides many benefits. When the system is split into manageable elements, this can speed up development and customization. It allows you to react to shifts in market demand quickly. As you can add segments gradually, the required training time is also shortened, and errors are less likely. The more automation you can incorporate — the quicker the updates and the lower the expenditure. 
3. Microservice Architecture
The reliability of the back end can make or break a business. Open source solutions provide base code that may comprise a range of APIs. This allows you to integrate a wide variety of third-party systems, which may also help you keep the back clean and simple. Opt for cloud-native systems, as all businesses will have to adopt them eventually. 
In Conclusion
The fintech segment is evolving rapidly, and banks must keep up with the trends to meet their customers' expectations. The top core banking services in 2021 are agile, adaptable, and secure. Apply the best practices to create a software environment that will help your company grow. 
Comments
comments