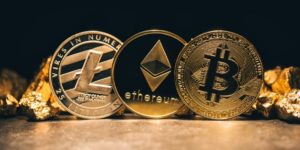 Cryptocurrency is not just making noise across the globe. It isn't just a trend or a fad. It's slowly becoming a part of life, particularly in fulfilling financial transactions. For many reasons, people prefer cryptocurrency because it enables the exchange of goods and services and even investments without having to deal with restrictions from intermediaries such as banks. However, cryptocurrency is not without drawbacks. Those who engage in this form of digital money could be susceptible to a lot of scams. In this article, we are going to discuss three of the most prevalent cryptocurrency scams and how to protect your coins from them. 
Blackmail emails. 
Scammers could be very deceiving by giving you threats, such as telling you via email that they will divulge to the public any sensitive information or even embarrassing videos or photos of you. After they tell you this, they will start asking for payment via cryptocurrency to make them silent. This is clearly extortion and should not be entertained at all costs. This is how they generate money. The only way to protect your coins is to never do business with them or even negotiate. Never obey what they say, but instead, report it immediately to avoid persistent efforts to disturb you and others. 
Social media scams. 
Scammers have also taken advantage of social media platforms to materialize their schemes and start gathering cryptocurrency coins using evil means. Scammers are aware that most people ate active on social media platforms and they may do unsolicited access to accounts of someone you know to make tweets, private messages you and eventually deceive you into paying using cryptocurrency. 
To avoid these, always check facts and do background checks about crypto exchanges, especially when dealing with countries like Australia, where these massive exchanges and trading are present. In this instance, Debt Bombshell, a trusted crypto source, has put together a list based on data to create a legitimate reference for your future transactions. 
Imposter and giveaway scams. 
One reason a person engages in cryptocurrency is that it provides them with better investment opportunities, specifically multiplying the amount of their current e-money. So, it is likely that people get easily deceived and enticed by some give-away scams. Most of these scams give promises that are very enticing that upon hearing it first, you would say it's worth a try. 
You need to know that even legitimate financial institutions cannot guarantee a very high return on your investment how much more a scheme that's was not even legitimized. One way to avoid your coins being virtually stolen is to do research. It is understandable that you want to maximize your money, but it really pays that you get enough information about the giveaways you'd like to invest in. First, always cross-check information. Secondly, make sure to install security measures on your Bitcoin account, such as creating a strong password or employing two-factor authentication. Lastly, you can make multiple wallets so you can segregate your funds.
Final Words 
In conclusion, you need to take note that with the proliferation of cryptocurrency, scams are almost everywhere; hence, you need to be aware of the kind of practices these scammers do that are potential in wreaking havoc on your hard-earned e-money. Ignorance, after all, could be a cause of our own financial misfortune. Moreover, it's important always to get enough verified information to make sure you will not end up experiencing financial ruin.
Comments
comments