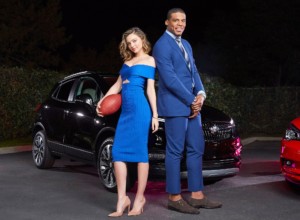 A Carolina Panthers player and 2 Charlotte NASCAR drivers were recently ranked alongside LeBron James, Cristiano Ronaldo, Roger Federer, and Tiger Woods on Forbes ranking of the Highest Paid Athletes in The World.
Cam Newton came in at #56 (7 spots above Eli Manning), earning a total of $26 million this year.
Charlotte's Jimmie Johnson (#93 – $21.8 million) and Dale Earnhardt, Jr. (#100 – $21.4 million) were the only NASCAR drivers that made the list.
Forbes' list of the top 100 highest-paid athletes in the world combines salaries, prize money, endorsements, and all bonuses over the past year.
Charlotte-area native Stephen Curry (current NBA MVP playing for the Golden State Wizards) was ranked the 8th highest paid athlete in the world, bringing in a whopping $47.3 million this year.
The top two spots went to soccer star Cristiano Ronaldo with $93 million and LeBron James with $86.2 million.
Comments
comments