Early Thursday morning, police arrested Jihad Davis, 23, and Marquavious Chisolm, 25, both from Chester, South Carolina, on drug trafficking charges after discovering 51 lbs. of marijuana in two suitcases at Charleston International Airport.
Davis and Chisolm face charges for trafficking marijuana in quantities exceeding 10 lbs. but less than 100 lbs., first offense. At around 12:45 a.m., Charleston County Aviation Authority Police Department's K-9 officers were called to the baggage claim area. According to an incident report, a K-9 unit signaled to two suitcases belonging to the suspects.
Upon obtaining consent from Davis and Chisolm to search their luggage, police found approximately 26 lbs. of marijuana in Davis's suitcase and 25 lbs. in Chisolm's.
The 2 men were booked into the Al Cannon Detention Center with a $100,000 bond each.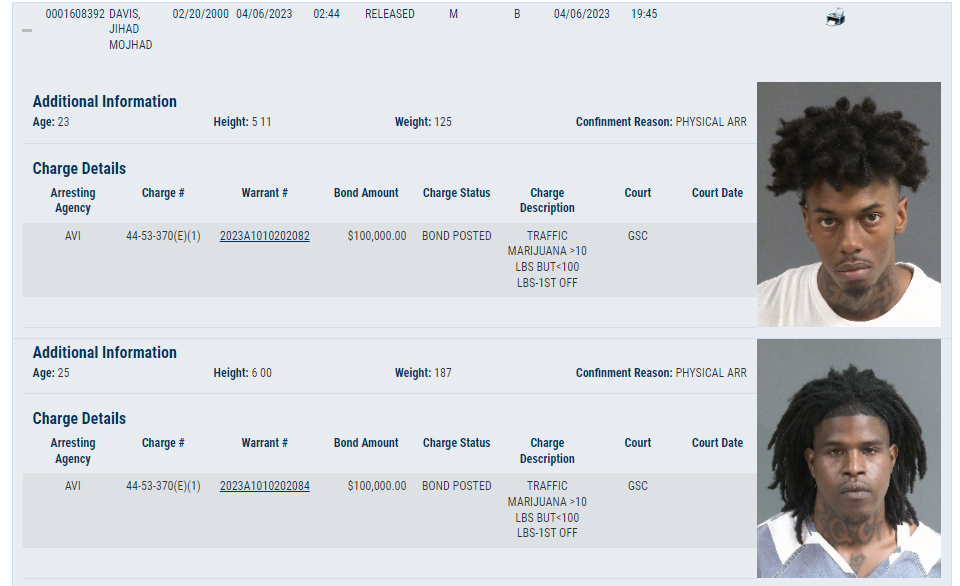 Both individuals will now be required to return to court on May 26th for their first hearing or risk loosing their $200,000 in total bond money.
Comments
comments