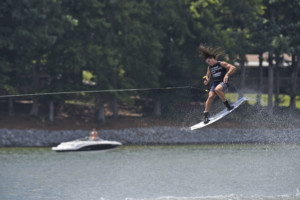 19 year old Tony Iacconi just won his first gold medal during the 2016 Pro Wakeboarding Tour stop on Lake Norman
Iacconi dominated the Mooresville event with one of the greatest two-run performances of his career.
"I am so pumped to get up on the top spot. I went out there with a goal and did what I had to do with my tricks on the first run. Then on my second run, I didn't really know what I could do better, so I grabbed a couple of things to get a score," commented Tony Iacconi.
Another competitor, Parker Payne also made history on the waters of Lake Norman, becoming the ever wakeboarder to land landed a five-shuv in competition – a full 540 degree rotation of his board.
Comments
comments