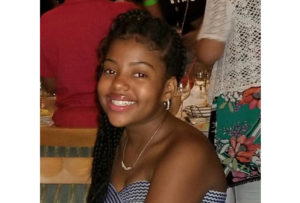 Police have just released the name of the 13-year-old girl that was shot and killed on Saturday night at the Concord Mills Mall.
According to police, 13-year-old Avenanna Propst was pronounced dead at the scene after police responsed to a shooting on Saturday night at about 8:40pm outside of the entrance to Dave and Buster's.
An additional 2 shooting victims, both males under the age of 16, were also transported to the hospital.
The Concord Police Department released the victims name and more details about the shooting on Facebook;
Concord PD doesn't think the young girl was the intended target in the shooting.
They now believe the shooting started with a altercation in the Dave and Busters parking lot and quickly escalated into a shooting.
Police now have one potential suspect in custody as they continue investigating.
If you have any information about the shooing, please call the Concord Police Department, or 911.
Comments
comments