If you have a printer or E-mail address, it's not too late to get an awesome Christmas present for that special someone.
Groupon is now offering some special deals for last minute Christmas shoppers.
Here are 10 of the most discounted local activities on Charlotte's groupon;
Cliff Hangers brings together the passion of physical and mental challenge with a supportive community of fellow climbers. The 20,000-square-foot facility offers everything from a speed-climbing and kids' areas to a yoga studio and fitness area, along with a full café with beer on tap so everybody can find something they'll enjoy.
Find out more info or buy passes here.
Couples enjoy a relaxing 60-minute Therapeutic Swedish massage that includes complimentary wine and aromatherapy.
Find out more info or buy massages here.
From forming your own piece of pottery, to paint your own pottery, glass fusion and wood, the Recreational Art Studio offers something for all ages and abilities.
For more info or tickets click here.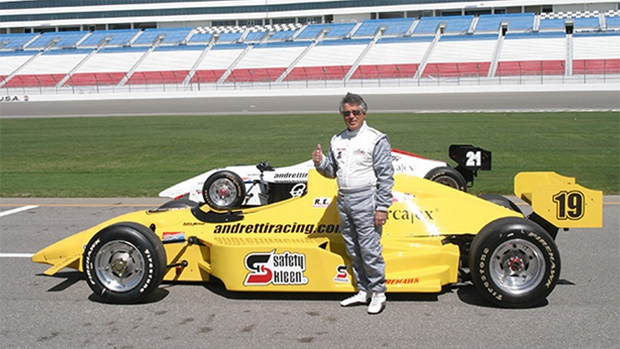 Drive in a real-life Formula 1 car at speeds of over 200 miles per hour at the Charlotte Motor Speedway.
The Mario Andretti Racing Experience is the "World's Fastest Driving Experience". They put you in the drivers seat of a full size, open wheel, Indy-style race car that's similar to the ones Mario Andretti raced in his amazing racing career, and let you drive as fast as your nerves will take you.
Click here for more information about this Groupon deal.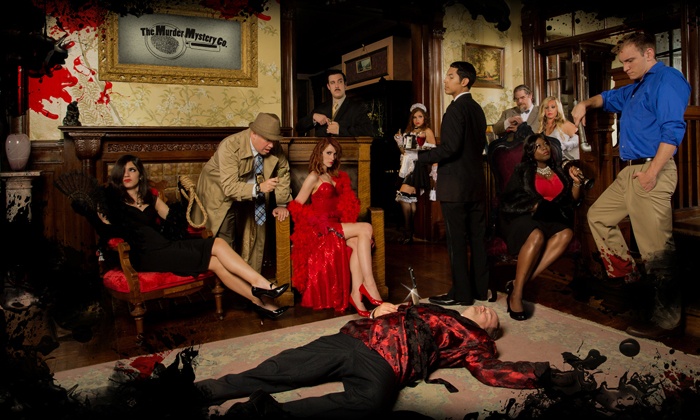 Murder-mystery dinners begin innocently enough—guests arrive to mingle amid drinks and quiet conversation. As diners munch away, a sudden death interrupts the feasting. A detective arrives to determine who the killer is, inevitably laying blame on one of the audience members. Tablemates must work together to prove their innocence and find the real killer through an interactive performance full of hilarious suspects and eye-catching costumes, all the while dining on the included three-course meal and taking advantage of drink specials.
Find out more info or buy tickets here.

Work together with your better half to solve a series of increasingly difficult clues before the time runs out!
Groupon is now offering a 22% discount for couples at No-Da Escapes – one of Charlotte's newest escape rooms.
With karts capable of cresting 45 miles per hour, up to 12 racers hum around the hairpin turns and straightaways of K1 Speed's indoor track up in Corcord during adrenaline-spiking sprints toward the podium.
Find out more info or buy tickets here.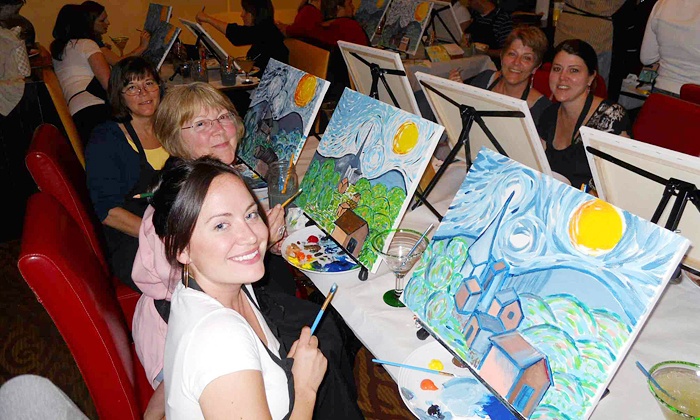 Experienced artists lead BYOB canvas-painting classes, instructing students in brushstrokes and colors while students sip their beverage of choice. The studio's monthly calendar includes themed classes in which instructors expound on the nuances of painting Parisian street lamps, Japanese flowers, or Venetian cityscapes.
They're now offering 39% off sessions – find out more here.
Find another couple or two, suit up in inflatable bubbles, find a nearby park, and go crazy!
Bubble Soccer has been gaining viral fame all over the world over the past couple years – it's basically full-contact soccer inside of giant bubble suits.
Groupon is now offering 43% off bubble suit rentals here.
Relive some of your favorite childhood memories with your sweetheart at Charlotte's largest laser tag facility.
Laser Quest, in South Charlotte, features multiple multi-level arenas in which players navigate a maze of fog and technology while music pumps them up and laser beams fly from every direction. It's a thrill, and one that makes for a great birthday party or team-building event for kids, teenagers, and adults.
Find out more info or buy tickets here.
Comments
comments