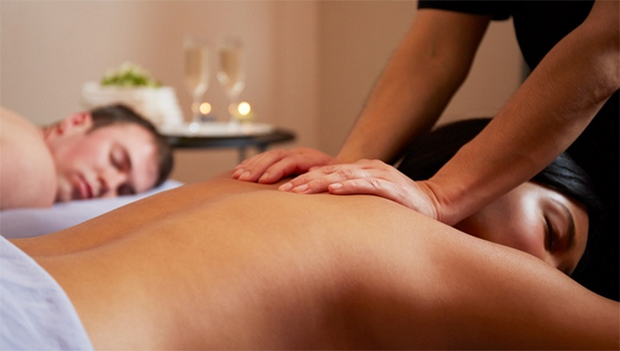 Do you know why massage therapy is such a highly demanded job in North Carolina?
According to studies, the salary of massage therapists ranges from $23,000 to $59,000 a year depending on seniority level. This means that in North Carolina alone, massage therapists earn a comfortable pay compared to similar careers. Though North Carolina isn't the state in the US that pays the highest, being in the mid-range among the 50 states is enough to tell that massage therapy jobs there are flourishing.
The job of a massage therapist is motivating. Why? Besides getting a comfortable paycheck, there are a ton of reasons why massage therapy is becoming an option for career shift.
Let us enumerate them for you.
More affordable education

. Getting to college is one of the complexities in life, especially if no one is able to support you through it. Compared to other courses,

massage therapy tuition

is more manageable and duration is shorter than a traditional college course.

Opportunities to explore other areas of study

. Learning massage therapy is not a close-ended diploma degree that can't propel you elsewhere. Besides, it is diverse and offers other coursework in human anatomy and physiology, body mechanics, and similar fields.

Job availability after school

. Massage therapists are demanded in many places, such as North Carolina. Sometimes in a matter of weeks you'll clinch employment.

Becoming a licensed professional

. There is no higher reward than having a license to practice your profession. Licensed massage therapists have an edge to get more benefits or work in states they choose as long as they pass licensure exams and qualify for certifications.

Flexible work schedules

. Massage therapists can be their own boss. You set the time as a freelancer. Manage the hours that you're available so it won't stress you out like when you're engaged in a 9 to 5 monotonous work shift.

Take the stress away from people, including your own

. Your main job is to relieve your customer's body of stress, making them relax after a hard day's work. Since you have the knowledge to do it, you can also take care of yourself to continue serving others.

Enjoyable and rewarding

. Besides enjoying your work and massaging your customers, seeing them satisfied and relieved is highly rewarding. It only shows how effective you are as a therapist.

Perfect job for introverts

. If you aren't the type of person who loves crowds, this job is for you. Introverts are the type of people who prefer a one-on-one interaction. You can concentrate solely on your client.

Health becomes your wealth

. Massage therapists are advised to stay healthy and fit. Since your work involves the human body, it is only sensible to apply fitness to yourself. Putting health and fitness on your priorities list will make you an even more effective therapist. And, your good undertaking will reflect on the success of your job.

Endless opportunities for career growth

. A massage therapist isn't confined to the same job over their lifetime. Having learned that you can expand your studies and increase your knowledge, skills, experience, and clientele, your opportunities for greater avenues are limitless.
Explore massage therapy careers in North Carolina and see what suits you best. Remember while you're helping clients that the power to put a smile on their face is enough to realize how rewarding your career as a therapist is to yourself and to the community you belong to.
This article was sponsored by NC Massage School, which offers both a diploma program in massage therapy, as well as continuing education courses.
Comments
comments