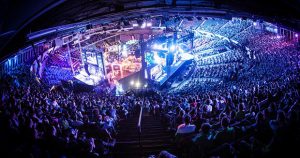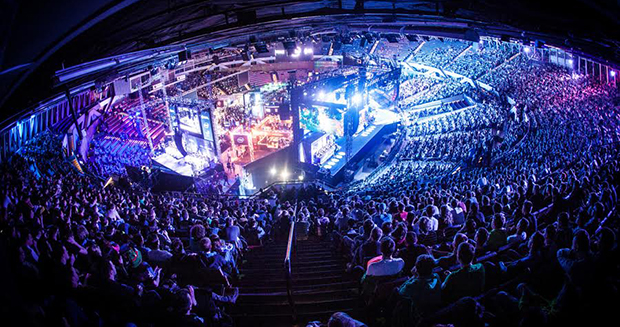 Canada is full of plenty of things to do for those who love sports. The country has a lot of events throughout the year that can keep you entertained, and this list includes some of the most well-known, and you can even place a bet on your favorite players using the best online sportsbook.
Overall, there are plenty of events from each category, like ice skating, motor racing, and football, so you'll be certain to find something that interests you.
1. Tim Hortons Brier
The Tim Hortons Brier is the Canadian men's curling championship. The event takes place annually in early March, hosted by a different city each year.
The Brier field consists of 16 teams who compete in a round-robin format, and this is the most-watched curling event in Canada.
For ladies, sixteen women's teams compete against one another for gold during "The Scotties Tournament Of Hearts," which also takes place every year.
2. Canadian Grand Prix
The Canadian Grand Prix is Canada's most prestigious motor race and takes place each June at the Gilles Villeneuve Circuit in Montreal. The track features a combination of long straights and tight corners—it also happens to be one of the most scenic racetracks on the F1 calendar.
The event attracts more than 100,000 spectators every year, making it one of the best-attended races in North America. It's not just local fans who come out in force; many F1 enthusiasts travel from all over Canada (and even abroad) to experience this legendary event firsthand.
3. Canadian Open
The Canadian Open is a much-anticipated annual sporting event. Every year, fans gather to watch the best in the world compete for prize money and bragging rights. The tournament is held at Glen Abbey Golf Club in Oakville, Ontario, and it has taken place every summer since 1904.
The Canadian Open is sometimes known as the 'fifth major' – it's significant in the golfing world but not quite up there with the most prestigious contests.
4. Stanley Cup Playoffs
The Stanley Cup is the oldest trophy in North American professional sports. The trophy, which has been awarded annually since 1893 to the champion of the NHL, was commissioned by Lord Stanley, governor-general of Canada.
The cup itself stands at around three feet high and weighs a mammoth 35 pounds.
5. Bobsleigh and Skeleton World Cups
If you love winter sports, here's one more reason to visit Canada in January. The Bobsleigh and Skeleton World Cups are held in Whistler, British Columbia, every year at this time. These events include races for both men's and women's teams from countries around the world.
6. Grands Prix Cycliste de Québec
The Grand Prix Cycliste de Québec is an annual road race held in September annually in Québec City. Riders are challenged to complete 11 laps of an 18km track with some challenging climbs to really test their endurance.
7. The Calgary Stampede
The Calgary Stampede is a rodeo and festival held every July in Calgary, Alberta. The event takes place over 10 days, with more than 1 million visitors attending each year. It's one of the largest festivals in Canada and one of the largest rodeos in the world.
8. National Bank Open
The National Bank Open is a ten-day tennis tournament held annually in Montreal and Ontario. It is a part of the ATP Tour and WTA Tour. The tournament was first held in 1881 and is played on outdoor hard courts.
The National Bank Open has featured many notable winners over its history, including Roger Federer, Rafael Nadal, Andy Murry, and, most recently, Daniil Medvedev.
9. Grey Cup
The Grey Cup is the Canadian Football League's championship game. It's essentially the Super Bowl of Canada, and it's played every November in Toronto.
The tournament has been held since 1909, and the team who has won the cup the most is the Toronto Argonauts, with a total of 17 victories to date.
10. Honda Indy Toronto
Honda Indy Toronto is an annual motor race held at Exhibition Place in Toronto, Ontario. Held since 1986 as an IndyCar Series event, it is the second longest-running IndyCar street race. In recent years, Chevrolet teams have won the race more often than not.
Final Thoughts
We hope you enjoyed checking out these major sporting events in Canada. There are so many different kinds of sporting events to be found all over the country.
If you're not much into sports, there are still plenty of other things to do in Canada, like going on a scenic drive through the Rocky Mountains, hiking up Grouse Mountain, or visiting Banff National Park!
Comments
comments