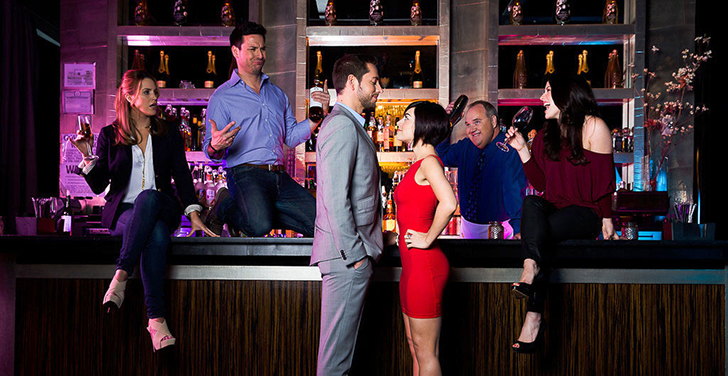 No matter what milestone you've celebrated, the kind of partnership you have or just meet someone on Charlotte dating site, there is  the potential to be great for the ultimate date night, whether you're planning a romantic evening or an extended urban getaway. First dates to anniversaries, and everything else in dating in Charlotte.
There are several romantic date ideas for Charlotte you can choose from. This town in North Carolina has a great deal to offer.
Charlotte's unique date ideas are ideal and first date tips if you want to have a good time with your sweetheart.
1.
Restaurants with a romantic atmosphere
Picking a restaurant to visit on a romantic date in Charlotte is among the most challenging tasks about date ideas.
If you're hoping for a candlelit dinner in Charlotte, we suggest Stagioni, which serves the best Italian food.
It's challenging to beat the exceptional service you'll get at McNinch House Restaurant for fine cuisine.
Copper serves Indian food, BAKU serves Japanese, and Deejai Thai serves traditional Thai food.
2.
Two-Person Cooking
Chef Alyssa, a Charlotte native, can offer a culinary lesson for you and your loved one, which is excellent for indoor date ideas in Charlotte. Classes may accept up to 24 people, but they sell out quickly, so make a reservation ahead of time.
Sweet Spot Studio is the place to go if you want to try your luck at something sweeter.
3.
City Lights Rooftop is a great place to meet up for a drink
City Lights Rooftop is a great spot to go if you want to enjoy a drink with a view. This is one of the best weeknight date ideas.
When you enjoy creative cocktails sitting on one of the most famous rooftops, you add luxury and atmosphere to your evening.
4.
A day at the spa is a time to relax
In the city center, unwind at the Ritz Carlton's rooftop spa. Enjoy the day relaxing in their indoor swimming pool and saunas after a couples massage.
Those are not cheap date ideas for Charlotte, but it's nice to treat your significant other occasionally.
5.
Enjoy a picnic in the park
Latta Park is a beautiful urban park located in the Dilworth neighborhood of Charlotte, North Carolina.
You can find beautiful scenery and walking paths here. Picnic tables may also be found here, making a picnic a perfect option for one of the best date ideas in Charlotte during covid. Assemble a unique brunch with your favorite appetizers.
6.
DIY Art Workshops
Attend one of Charlotte's communal painting workshops for fun date ideas Charlotte, such as City Art Room or Painting with a Twist, if you want to express your inner imagination.
Alternatively, use SkillPop to choose an expert-led online course or seminar for you and your partner.
7.
Attend a sporting event
For a great date night adventure, root for your beloved Charlotte team! There are several entertaining team sports to enjoy in Charlotte, so there is something for everyone on Charlotte's outdoor date.
8.
An extra good cup of coffee
Are you a coffee drinker? Mugs Coffee is a great place to go if you're hunting for more relaxed first date ideas. 
Mugs Coffee serves a delectable coffee, and the vibe is ideal for a Charlotte date.
9.
Enjoy the outdoors
There's much to do with your significant other on any given afternoon while taking in Charlotte's spectacular scenery.
Take a stroll around the US National Whitewater Center, which includes rock climbing, trekking, bicycling, kayaking, and seasonal festivals for unique date ideas in Charlotte.
10.
Volunteer your time
Help the community instead of opting for plain and old wine and dine. Finding the appropriate charity event for you as a couple includes talking about your shared interests and understanding the most important things to each other.
If you worked together on a problem you care about, you'd have done twice as much of an influence. That's one of Charlotte's best date ideas to help you bond like never again.I hope you can find something to enjoy with your partner tonight and many nights in the future.
Comments
comments