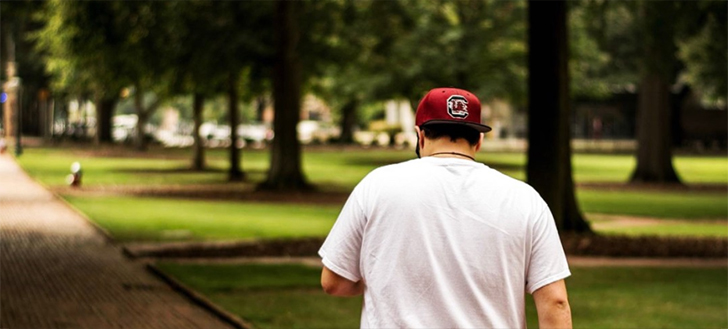 Are you going to enroll in college but not sure which major to select? Every student struggles to find an education major that can offer huge growth potential with financial stability. Time has changed; technology has been gradually transforming the working of many industries. Automation has become an integral component of every business. Considering this, it is important to choose a major that won't become obsolete in the coming years. What can you do to explore education majors that can align with your career goals? 
Here are the ten education majors that will be popular in the coming years. 
Engineering
Engineering is a vast field that includes many sub-specialties, from nanotechnology to biomedical, petroleum, and nuclear technology. There are unlimited options when it comes to engineering degrees. However, any engineer's basic principles revolve around mathematics and sciences like physics, chemistry, biology, and computer sciences. For instance, chemical engineers use theoretical knowledge of chemistry to produce and develop new chemicals, fuels, and other pharmaceutical products. You can excel as an engineer if you possess great analytical and problem-solving skills in addition to critical thinking and technical prowess. 
2. Cybersecurity 
With the ever-increasing number of cyber threats and attacks, cybersecurity is the most emerging and promising major soon. Today, you can even enroll in an online cybersecurity program to boost your employment chances in a stable and lucrative career path. Intense learning of computer-related disciplines with practical knowledge of cutting-edge tools can launch your career as a cybersecurity analyst, network security specialist, and many more. This specialization is not limited to the IT sector only. You can become a part of any public or private entity after becoming a graduate in cyber security. 
3. Hospitality
Restaurants, cafes, hotels, casinos, and entertainment outlets are here to stay, and so does the hospitality industry. Graduates in this major oversee various tourism and entertainment-related services. They delegate work to people involved in service-oriented positions and facilitate a welcoming atmosphere for guests. As a hospitality professional, you need to have organizational and leadership skills with a proactive and problem-solving mindset. Aspiring professionals in this industry can earn a degree in tourism marketing, risk management, and revenue management. 
4. Health Informatics 
Health informatics deals with technology and data analytics to evaluate and generate meaningful insights from medical records to improve the systems. Health informatics graduates study a combination of healthcare and information technology subjects. You can anticipate working as an information analyst or network system administrator. Being a popular major, you can advance in leadership roles dealing with decision-making, research, and innovation. 
5. Nursing
Nursing is one of the fastest-growing professions. You can never stay out of business with a nursing major. Nurses provide medical care and perform various procedures. They typically get hands-on training in major foundational courses such as human anatomy, pathophysiology, etc. Additionally, they complete hours of fieldwork to acquire clinical experience. From 2020 to 2030, the Bureau of Labor Statistics anticipates a 40% increase in the number of nursing careers, including nurse anesthetists, nurse practitioners, and nurse midwives, far exceeding the national average for all professions during that time.
6. Business Administration 
You can learn to run and expand a business with a major in business administration. Through comprehensive coursework on macroeconomics, risk management, and business communications, every student can learn how to beat modern challenges. Moreover, a business administration degree also equips students with a sound knowledge base to work as an entrepreneur. Other concentrations can prepare you to join organizations as a financial expert, accountant, or business manager. Graduates with a background in business can launch their careers in various settings at executive positions.
7. Education
Graduates majoring in education can focus on fundamental courses in classroom management, child development, and pedagogy. You can become a part of the education sector as a teacher, researcher, or policymaker at various levels, such as schools, colleges, and universities. Graduates gain practical experience through teaching the students. They frequently specialize in elementary education or special education to target more focused education areas. The Bureau of Labor Statistics predicts that there will be 5% more high school teachers by 2031.
8. Computer Science
Software development and information systems management are two core areas of computer science. Students who opted this major can become a part of the rapidly expanding field with high earning potential. Courses in data mining and cryptography can train students to acquire skills for the highly evolving job market. You can become a computer programmer, software developer, or hardware architect after earning a major in computer science. The career choice is highly dependent on the sub-specialization you would take during your studies. However, all sub-specializations offer immense scope for lucrative career opportunities.  
9. Public Administration 
The Public Administration major holds the potential for growth across the States. The increased need for community engagement leads to the demand for public administrators. This major primarily focuses on administration aspects of public projects, such as the planning and execution phase. You can join any government setup or non-profit organization as a government relations manager, activist, business administrator, etc. Most graduates will likely join the local government or social care sector to practice the skills they learn during the coursework. 
10. Accounting 
Accounting has always been an in-demand profession that offers a diverse range of career options in various settings. Every business, bank, and insurance company needs a professional accountant to run and manage its accounting operations. A graduate degree in accounting can unlock many career opportunities in public and private settings. For instance, you can become a personal financial advisor, accountant, or financial analyst in government or private organizations. No matter which sector you join, the career scope for accountants is always bright. 
Final Thoughts  
The best approach to taking up an education major is to follow your passion and measure the earning potential of the career path in the coming years. The guaranteed way to success leads through focus and your interests. Make sure what you choose as your major perfectly aligns with your professional goals and brings your contentment. 
Comments
comments