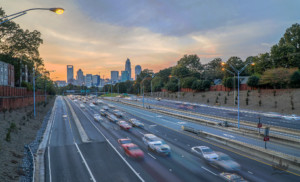 According to the Census Bureau's most recent estimates, Charlotte's total population saw the one of the largest growth rates in the country among large cities over the past few years.
Between July 2014 and July 2015, a total of 17,695 people moved to the Charlotte region, which puts us just behind Denver (18,582) and just ahead of Seattle (15,339).
Over the past decade, a total of 888,000 people have moved to the Charlotte metro – a decade-long growth rate of 59.6%, which officially made Charlotte the fastest growing city in the country between 2004-2014.
Sparefoot.com's infographic does a good job of explaining why our sity is drawing so many people to the area.
Via SpareFoot Charlotte Self Storage
Comments
comments