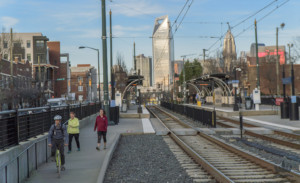 For decades Charlotte has been known as a banking hub…but our identity is now quickly expanding into the technology sector.
Red Ventures, a Charlotte based digital marketing company was recently valued at $1 billion. Tech startups are being formed and funded almost weekly here in the Queen city (Charlotte-based Socialtopias raised $4.2 million, and Map Anything raised $7.3 million), and Time Magazine recently ranked two local Charlotteans among the top 30 most influential people on the internet.
The Washington Post also recently ranked the Queen City as having one of the fastest growing tech sectors in America.
According to the report, "The number of high-tech jobs in the city grew 33.2 percent from 2013 to 2015, up from 18.6 percent from 2012 to 2014, according to a survey by real estate company CBRE. Charlotte's growth was the second-highest improvement among the 30 markets surveyed by CBRE."
They also note that the tech talent pool in Charlotte has grown by almost 75% since 2010.
What do you think of Charlotte's new tech boom? 
Could we become the silicon valley of the east? 
Comments
comments