According to the Carolina MLS (multiple listing service), Mecklenburg County saw home values increase by 5.3% over the past year.
While some zip codes saw a decrease in home values (28206 saw a 45% drop in home prices), most neighborhoods saw solid gains.
The following is a list of the top 10 zip codes with the highest price increases over the past year;
#10 28215 (Eastway – Hickory Grove)
This area saw a 10.70% price increase with medium home prices at $128k at the end of the year.
Neighborhoods in this zip code didn't see too much redevelopment, but several new home neighborhoods were constructed just east of Hickory Grove on either side of 485.
#9 28213 (Hidden Valley – University City South)
Growth in this sector could largely be due to the new light rail, as the Lynx Blue Line Extension cuts through the heart of 28213 on its way up to UNCC.
Home prices here grew by 14.2% year over year with the medium price increased to $165k.
#8 28278 (Steele Creek)
The Steele Creek area (from the South Carolina line up to the Airport all along Lake Wylie) saw impressive growth numbers of 15.3% considering the higher price points.
The area ended the year with a medium home price of $265,246.
#7 28209 (Sedgefield – Park Rd. Shopping Center)
This region has some drastically different neighborhoods – some homes in the Collinswood neighborhood (southwest corner of 28209) are in the high $100s, while several new pocket communities around Freedom Park are priced into the millions.
The third highest price area on our list saw an increase of 16.2% and an overall year-end median price of $290,500.
#6 28262 (Mallard Creek – University City North)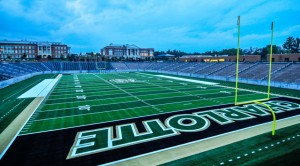 This is true Charlotte suburbia, including many of the neighborhoods just north of UNCC.
This zip code saw a home price increase of 16.9% with a medium price of $156,000 at the end of the year.
#5 28211 (Cotswold – Foxcroft)
The highest price zip code on our list saw an average price increase of 22%. With an ending median home price of $430,000, prices in this area increased by almost $100,000 in just 12 months.
#4 28205 (NoDa – Plaza Midwood)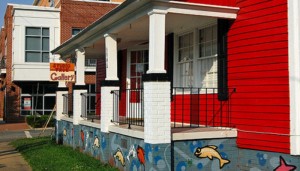 Perhaps our most visited zip code on the list, this region includes Amelie's French Bakery in the Villa Heights neighborhood, NoDa's eclectic arts district, and the equally funky Plaza Midwood, as well as the Charlotte Country Club and the Bojangles' Coliseum.
Prices here increased by an average of 23.8% to a median price of $216,700 (this number would be much higher if the zip code only included Plaza Midwood and Noda).
#3 28217 (Yorkmont – Renaissance Park)
The major attractions of this zip code include the Billy Graham Library and the world-renowned  Renaissance Park disc golf course.
Home prices saw an impressive 26.3% increase to finish the year at $111,000.
#2 28204 (Elizabeth – Cherry)
Did you know there's a neighborhood in Charlotte called 'Cherry'? If you've ever been to the midtown Trader Joes, chances are you've been there – it's that little neighborhood on the other side of Kings Dr.
Prices here increased 28.5% to an even $300,000 – perhaps the streetcar did some good after all?
#1 28208 (West Blvd. – Freedom Dr.)
This zip code is by far one of the most diverse with home prices ranging from under $30k to over $500k – prices in this sector are almost directly correlated to the distance from Center City.
In just 12 months, this zip code saw a median price increase of 70% to finish the year at $110,500.
What zip code do you think would be the best to invest in?
Comments
comments