A massive new mixed-use development is now planned for Tega Cay that now includes 600 new homes, as well as retail, commercial, and recreational space for dozens of new tenants.
Windhaven will be the name for the development just north of Gold Hill Rd.
The developer has already bought up a total of nine properties, totaling more than 75 acres.
The city only approved the plan after the developer promised to set aside 20 acres for recreation uses, as well as a site for a school.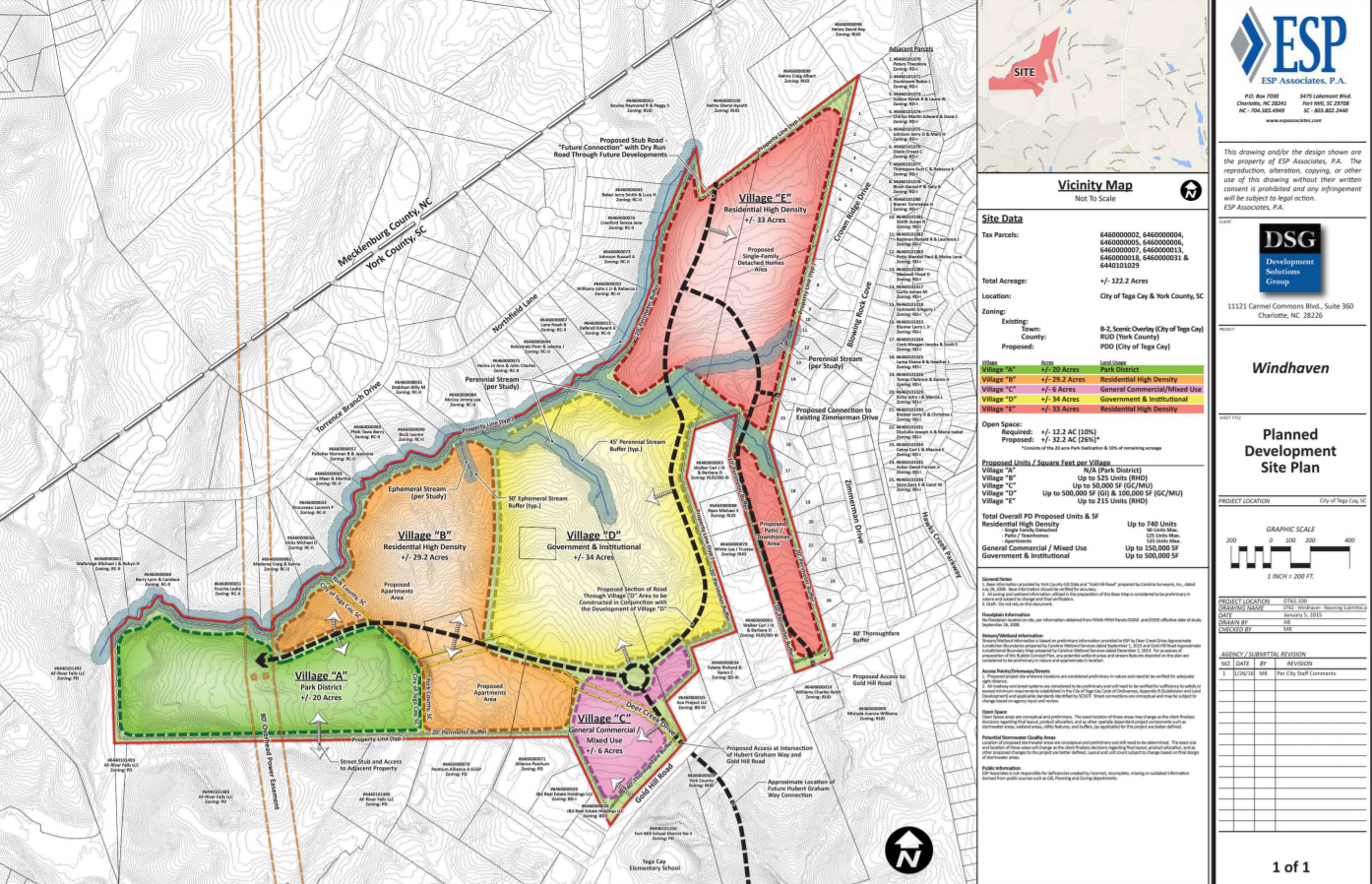 What do you think about the new Windhaven development?
Comments
comments