The Catawba Indian Reservation, in partnership with South Carolina and several investors are now planning to build a $350 million film and production studio. The plans include sound stages, a hotel, a new Catawba Cultural Center, a magnet school for film and music, plus retail and office space on up to 124 acres of tribal land.
Once built, the Catawba Indian Reservation will be home to one of the largest movie studios east of LA.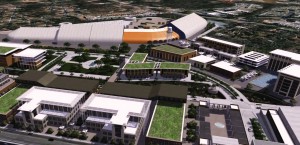 Their website notes, "Catawba Studios will be one of the first green, eco-friendly movie studios in the country and will expand the Catawba Indian Nation brand worldwide while providing jobs, education and training in the film and entertainment industry."
Specific job creation numbers haven't been officially announced but tribal officials estimate the numbers to be in the thousands.
The new studio will also mean steady income for the Catawba tribe and their ability to transition from reliance on government grant funding.
Comments
comments