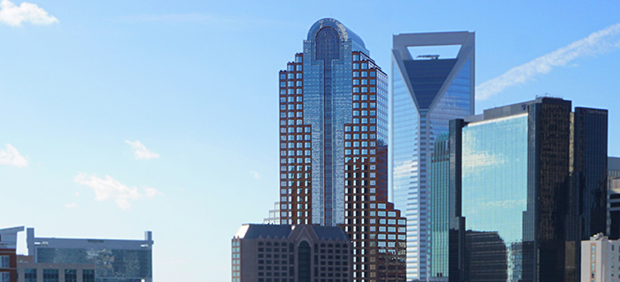 North Carolina's most expensive office building just sold in Uptown Charlotte.
One Wells Fargo Center broke its own record ($245 million in 2013), selling for $284 million to LLC formed by Nevada businessman Dennis Troesh – it now holds the record for the most ever paid for a single office building in our state.
The 1-million-square-foot Class AA building is currently 98% leased, with 70% of the space taken up by Wells Fargo's second headquarters, and the remainder split between a mix of financial, legal, and real estate firms.
"This transaction demonstrates the strength in the Charlotte economy and the confidence investors have in its continued growth," commented Will Yowell, CBRE's vice chairman, in a statement (CBRE was the real estate firm that handled the transaction).
With another wave of office and apartment buildings now being built in Uptown, the future of the Queen City is certainly looking up!
Please share;
Comments
comments