A new national museum is now being built in Concord to celebrate one of the most iconic American cars of all time. The National Mustang Museum has scheduled their grand opening celebration sometime in April of 2018.
The interactive museum is being built on Highway 29, adjacent to Concord's Dennis Carpenter Ford Restoration Parts. The initial idea for the museum being located in Concord stems from the organizers of the 50th Anniversary of Mustang which was celebrated in Concord in 2014.
The project is the concept of long-time Mustang enthusiasts Steve Hall, from Atlanta, Georgia and Ron Bramlett, from Morada, California.
The museum itself will be over 42,000 square-feet, most of which will be showroom floor space for a rotating stock of unique and classic Mustangs.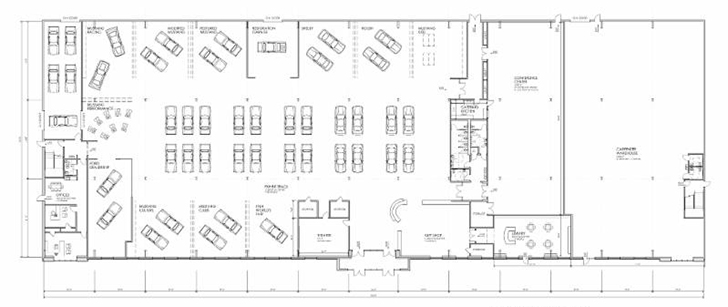 According to their website, "The Museum will present many exhibits for the guests to enjoy from the 1964 New York's World Fair to Mustang Racing, as two examples.  The interior layout link below will provide more information on the 14 exhibits, along with the 18 Museum quality Mustangs displayed in the center of the Museum.  The Museum will display a total of 40-44 Mustangs.  The Museum will change the display of the exhibits and vehicles on a regular basis, keeping the Museum fresh for guests."
Comments
comments