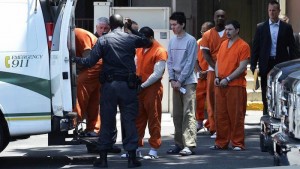 Justin Nojan Sullivan is now on trial for the murder of his neighbor and plotting to kill 1,000 people.
A special FBI task force arrested the 19-year old teen from Morganton, NC last summer for plotting an ISIS-inspired terrorist attack after his father reported some very disturbing behavior.
In April of 2015, his father called 911 to report that his son was destroying Buddha figurines and soaking other religious objects with gasoline.
"We are scared to leave the house," the father told 911.
The operator also noted that she heard Justin in the background asking, "Why are you trying to say I'm a terrorist?"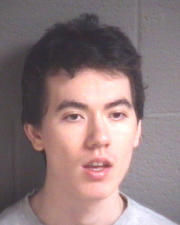 The FBI then launched an undercover operation to gain more information.
The undercover agent noted in court documents that Justin wanted to buy an assault rifle at a Hickory, NC gun show and shoot people because his parents would be out of town at the time.
He also talked about his desire to kill as many as 1,000 people by setting off a big vehicle bomb, using chemical weapons, and coats automatic riffle bullets with cyanide. The agent quoted him in saying, "I liked ISIS from the beginning, then I started thinking about death and stuff so I became a Muslim."
Justin would refer to himself as "The Mujahid," or a guerrilla warrior in defense of Allah and Islam.
In February of 2016, new information was released that linked Justin to the previously unsolved murder of John Bailey Clark (a neighbor down the street in Morganton). Investigators now think that he wanted to use the money he stole from Clark to buy the assault riffle at the Hickory Gun show. During the robbery, Clark was shot several times in the head. Local authorities found his body buried in a shallow grave on the property.
His official trial date is still yet to be determined.
Comments
comments