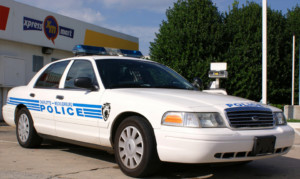 If you get pulled over in Mecklenburg County you can now argue down your speeding ticket online, without waiting for hours at the courthouse or hiring an attorney.
The North Carolina Courts System recently launched their new pilot program to give drivers a faster and easier option to reduce or pay for their tickets.
Here's how the new system works:
After receiving a ticket, go to 

onlineservices.NCcourts.org no later than a week before your scheduled court date.
Any speeding ticket must be between 10-19 mph over the posted limit and under 80 mph.
The DA will then either drop the speed to 9 mph over the limit, replace the speeding ticket with one for improper equipment, or deny the request.
New fines must be paid online by midnight of the assigned court date or the offer expires.
If the DA denies your request, your original court date will still stand.
Court officials are hoping that the new system will cause less paperwork for everyone and lower court costs for our state.
If you decide to test out the new system, please email us at Press@CLTStories.com and let us know how it went and what your thoughts are!
Comments
comments