If you live in Charlotte and want to go to the beach, your closest options have been to drive 3 hours down to South Carolina or 1 hour up to Troutman – now that's all about to change with the opening of Mecklenburg County's first ever public beach this weekend.
Charlotte Stories took some drone footage today and edited it into the official trailer of the 2000 movie The Beach;
The beach will be located inside Ramsey Creek Park in Cornelius.
Mecklenburg County Park and Rec crews are hoping to have it finished up this week in time for Memorial Day weekend.
The beach will fit up to 500 swimmers, but parking is only limited to 127 cars, so you'll most likely either have to carpool or walk on popular weekends.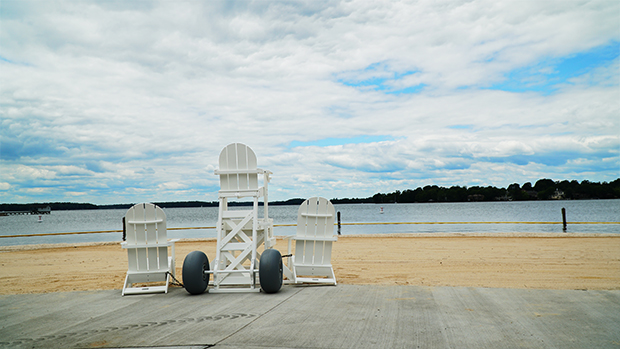 Lake Norman generated over $21 million last year. With the addition of Mecklenburg County's first beach, leaders are hoping to blow past that number through restaurant and local business revenue.
Access to the beach will be free, but parking will cost $3 per car for residents of the county, and $5 per car for non-residents. There's also a season pass available for $52 if you're a resident and $77 if you're not.
Please share;
Comments
comments