The Goodyear Arts Program, which has given local artists one month each to do whatever they wanted to the old Goodyear building at the edge of Uptown, is about expand and change locations.
They'll be moving across center city to the old Comedy Zone building at 516 N. College Street;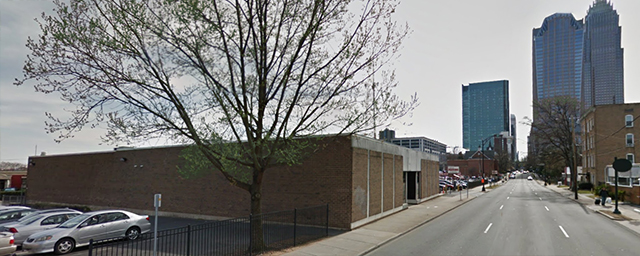 The artist residencies will also change to two months, instead of 1 month, and it will now be accepting writers, filmmakers, and photographers in addition to their current options of visual artists, dancers, thespians, and musicians as residents.
The project's original video shows just how successful the project has already been in expanding the creative atmosphere of our city;
The new and improved Goodyear Arts Program at 516 N. College St. will kick off on July 1 and and run until the end of 2016…for now.
A midsummer preview party, and other arts events, are also planned for the space, you can check out more info and event info on their website here.
Please share;
[one_third]


[/one_third] [one_third]


[/one_third] [one_third_last]


[/one_third_last]
Comments
comments