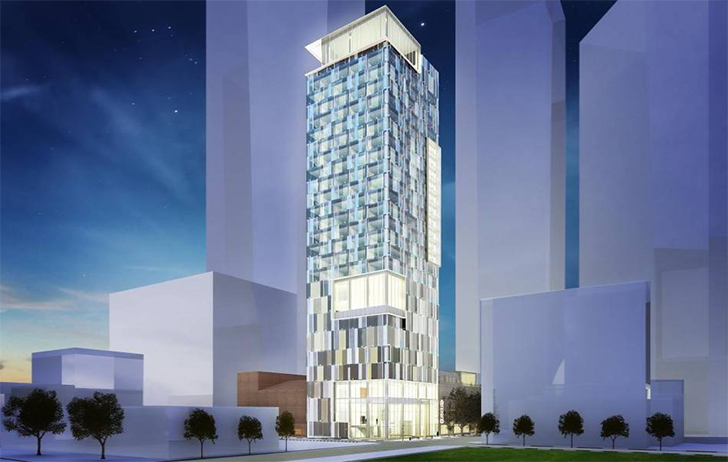 Yesterday the Foundation For The Carolinas announced their finalized plans to start renovations of the Carolina Theater and the construction of a new 250-room InterContinental hotel on top one of our city's oldest standing landmarks.
The foundation will be leasing theater's air rights to Georgia-based Valor Hospitality Partners to build the hotel.
They are hoping the new hotel will generate enough income to support the entire operations of the Carolina Theatre, which will serve as a convening space for entertainment, speakers, panel discussions, documentary films, and educational activities.
The Carolina Theater is also undergoing a complete renovation, including the addition of three floors of office space above the lobby, providing expansion room for the foundation and possibly space for other nonprofit organizations.
The Carolina Theater originally closed in 1978, and the city acquired it in 1986. Various renovation plans fell flat until the foundation in 2012 offered to buy the 36,000-square-foot theater from the city of Charlotte for $1 million.
They have since raised $20.7 million of its $35 million renovation goal, with Bank of America giving $5 million last year.
The new hotel and renovated theater are now scheduled to open in early 2019.
Comments
comments